Don t overlook arable sector cabinet secretary urged
Don't overlook arable sector, cabinet secretary urged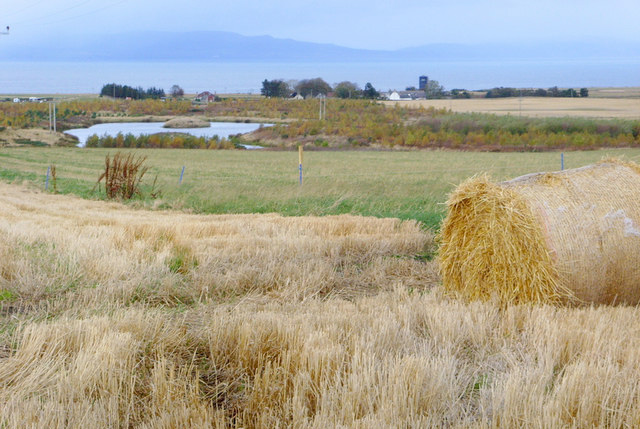 As the debate on CAP implementation intensifies, NFU Scotland has written to Cabinet Secretary Richard Lochhead to ensure the challenges faced by the arable and cropping sectors are not overlooked.
The arable regions make up a smaller part of Scotland's geographical area, but punch above their weight in production and economic terms.
Malting barley and wheat provides the base of a world-beating drinks industry and the cereals acreage also underpins oats and other crops for quality foods. Specialist crops, soft fruit and potatoes capture high-value markets outwith Scotland, while generating significant value in rural communities.
However NFU Scotland shares the concerns of many arable producers that the new CAP regime might place them at further competitive disadvantage to counterparts across the UK and Europe. With climatic and market volatility becoming more extreme, the role of direct support in this sector has become even more important as such arable businesses look to invest on a more solid platform.
It is also becoming much clearer that Scotland's greening responsibility will largely fall on cereals land and areas growing potatoes, vegetables and other crops. The impact of crop diversification rules and Ecological Focus Areas (EFA) will be challenging for a significant number, creating complexity and compliance issues that can only add to managerial and financial costs.
Nigel Miller, President of NFU Scotland said in his letter to Mr Lochhead: "The cropping sector is key to Scotland's rural and food economy. Post 2015 however, the sector will be operating on a support platform which will place it at a disadvantage compared to the arable regions of northern Europe and other UK arable areas. That disadvantage will compromise the ability of the Scottish cropping sector to invest or to ride out inevitable climatic and market volatility.
"If Scotland's producers are to close the gap on their counterparts south of the Border, and so erode the competitive disadvantage, then the budget share going into arable, temporary grass and improved grass region has to push Scotland's arable farmers towards parity, with payments needing to head towards €250 per hectare or more.
"In addition, the CAP greening requirements fit badly with Scotland's environmental priorities, while also constraining spring barley production and reducing Scotland's cropping potential. The failure of European greening to fit must not prompt gold plating of implementation standards.
"As a consequence, we argue that Scotland should only introduce greening whereby: a full menu of EFA options is made available to ensure there is value from existing features; standardised measurements of ecological features is defined to allow compliance management; flexibility in the face of extreme weather is defined and available; and no Scottish requirements are added which would gold plate the EU standards.
"The basic EU greening package is the starting point in 2015 but the government must be prepared to work with the industry to develop an equivalence which fits with Scottish farming, its environmental priorities and climate.
"Breaking away from rigid crop diversity requirements is fundamental, especially in northern areas and on higher ground. There are real wins in precision farming techniques while the use of break crops or winter stubble management might deliver further carbon and environmental gains creating a balanced equivalent scheme.
"NFU Scotland has already underlined to the Scottish Government the importance of Pillar 2 measures in driving the uptake of new technology and precision techniques.
"With limited direct payments on arable farms, supporting the development of on-farm resilience through Pillar 2 is also a priority. Developing an accessible but limited scheme to allow drain repairs or upgrades is still a priority. Such investment can deliver carbon, business and environmental benefits, such as
water
quality through less run-off."
Download

No comments posted yet. Be the first to post a comment
Display name

Please enter your name

Email
(optional)
Comment

Please enter your comment

Post Comment


Your comment submitted successfully.Please wait for admin approval.

Some error on your process.Please try one more time.