20-09-2008 09:06 AM
| News
Second year in a row, leading tyre expert, Goodyear, has taken pole position at the World Ploughing Championships.
The championships, which took place in Grafenegg, Austria at the end of August, saw yet another win on Goodyear tyres.
In 2007 David Gill from Northern Ireland was crowned the world champion in conventional ploughing. This year the title stayed in the family with David&quote;s twin brother, Samuel, winning the same competition. Both brothers ploughed using Goodyear tyres.
Samuel was up against 25 other ploughmen from across the world and won the match by one point using his Goodyear shod Ford tractor.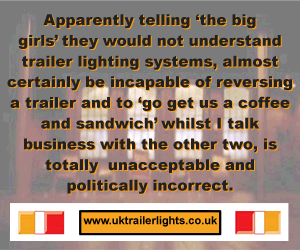 "It was a tough competition for Samuel with changeable weather to contend with. However, his skill and determination shone through and the enhanced traction through his Goodyear tyres helped him to win the competition" said Jim Minnis, Goodyear Farm & Earthmover tyre specialist, Ireland.
"Samuel is over the moon to have won the title of Conventional World Ploughing Champion. He is now on par with his twin brother thrashing any family rivalry!" concluded Jim.
Goodyear will be present at the British Ploughing Championships on 11th and 12th October 2008 to announce the winner of their annual campaign the Farming Innovation Award and to celebrate any Goodyear ploughing wins!
The Goodyear farm team will be showcasing their Optitrac Range at the championships. The range, which is perfect for ploughing, offers enhanced traction and even transmission of power giving a steady forward movement, essential to any ploughman. The team will be available at the championships to offer help and advice on any tyre related enquiries.
Comments
No comments posted yet. Be the first to post a comment