Recognising the challenging conditions that are hitting large parts of the UK this autumn, Dow AgroSciences has responded by providing guidance to help farmers and agronomists adjust their blackgrass control programmes and stay ahead of the yield-robbing weed.
"This autumn the delays and wet weather mean farmers' first priority has been on getting this autumn's crops drilled and there has not always been time for the pre-emergence treatments," says Dow AgroSciences' cereal herbicide specialist Stuart Jackson. "It is for these, less than ideal, circumstances that our new recommendations have been devised.
"Some farmers have managed to apply a pre-emergence treatment and they should now be planning timely post-em follow ups on small, actively growing blackgrass," he adds.
For the very best results from its products, Dow AgroSciences continues to recommend approaches that use a full programme based on a pre-emergence treatment (240g flufenacet) followed by its post-emergence product UNITE (pyroxsulam and flupyrsulfuron) + pendimethalin when blackgrass is at one to three leaf stage.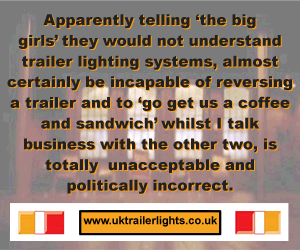 For those farmers who have drilled but missed the pre-em stage, the next best option that Dow AgroSciences recommends is the application of a peri-emergence spray of at least 240g ai/ha of flufenacet, possibly with a second residual herbicide.
Then to follow with a post-emergence treatment of UNITE with a residual such as pendimethalin (min 800 g ai/ha) and a supported adjuvant. Again the post-emergence treatment should be applied when blackgrass is at the one to three leaf stage (GS 11-13).
Mr Jackson says: "The treatment should be applied in a water volume of 100-150 litre/ha , using FF or VPFF 110o nozzles to create a fine-medium spray."
A number of farmers and agronomists have asked if it is possible to tank mix UNITE with flufenacet-based products as a post-emergence treatment.
Mr Jackson says: "Efficacy will be compromised but UNITE is compatible with flufenacet-based products. For best results applications should be timed as soon as possible after the crop has established one true leaf. Agronomists say they are concerned that crops may be stressed due to poor seedbeds and saturated soils and I would agree that caution should be taken.
"In these circumstances agronomists are considering an application of half dose flufenacet products (120g/ha) with the balance delivered as a separate application shortly after. This second application of flufenacet is vital to deliver the minimum 240g/ha and ideally this should be applied within 10 days."
Unite contains both pyroxsulam and flupyrsulfuron. The delivery of flupyrsulfuron in this formulation will allow farmers to get the full benefit of both its contact and its residual activity, while maintaining the flexibility to follow up with an ALS broad leaved weed product to control cleavers, thistles, poppies or volunteer potatoes.
"It all adds up to more for your money without compromising blackgrass control," says Mr Jackson.
A crucial step to achieving successful control of grassweeds in winter wheat is to monitor when they emerge. To help growers and advisers understand growth of these weeds, Dow AgroSciences is funding Grassweed Emergence Monitoring, an ADAS monitoring scheme, once again this season.
Comments
No comments posted yet. Be the first to post a comment