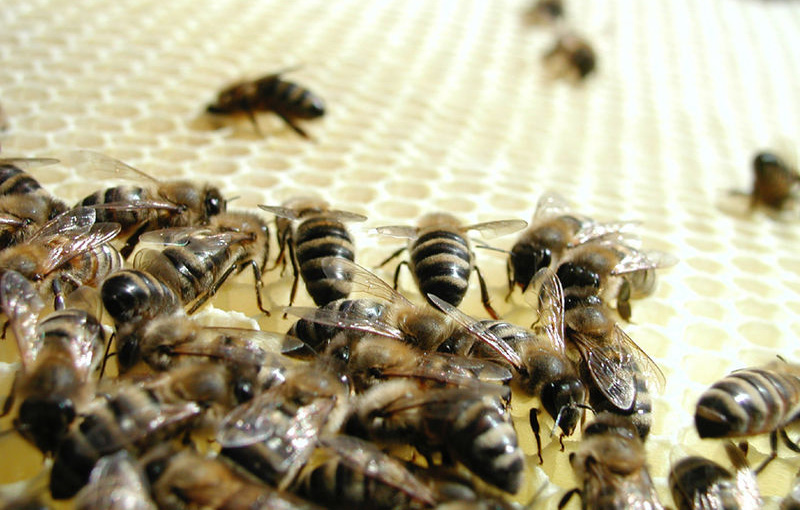 The European Parliament endorsed draft rules defining pollen as a natural constituent of honey, rather than an ingredient, in a vote on Wednesday. This means that GM pollen has to be labelled if it makes up more than 0.9% of the honey.
"The ingredient/constituent argument has arisen due to the labelling implications of each option. If pollen continues to be considered a 'constituent', any GM pollen present would not need to be labelled. This is because, according to the GM regulation, only GM content above 0.9 % needs to be labelled. Since pollen only forms around 0.5 % of any batch of honey, it would never exceed the labelling threshold," said the rapporteur, Julie Girling (ECR, UK). Her report was adopted by 430 votes to 224, with 19 abstentions.
The full Parliament rejected a proposal by the environment committee to consider GM pollen as an ingredient rather than a natural constituent of honey, in line with a Court of Justice ruling in 2011.
GM pollen labelled above 0.9% as volume of honey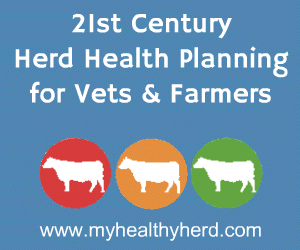 With pollen defined as a constituent of honey, current EU legislation on labelling applies, which states that GMOs must be indicated if they are present as a quantity of more than 0.9% of the honey (and not of the pollen).
MEPs will vote this week in the monthly Strasbourg plenary session to declare that pollen is not an ingredient of honey, throwing down a direct challenge to the European courts. For stories covering this vote, please consider using the following quote from Scottish Conservative Euro MP Struan Stevenson:
"It is essential that we win this vote to ensure that pollen is recognised as a constituent of honey rather than an ingredient. Europe's bees have been in sharp decline for the past decade and the last thing we need is a daft legal judgment that will hit the industry with massive extra costs and red tape. The European Court of Justice has got a bee in its bonnet about pollen and they need to be told to buzz off!
"The judge's decision will cost EU honey producers an estimated £2.7 million in re-labelling jars of honey to indicate that they contain pollen, potentially undermining consumer confidence in honey."
Current legislation does not state explicitly whether pollen in honey is, or is not, an ingredient. The Court of Justice sought to clarify this in a ruling in September 2011 which defined pollen as an "ingredient" of honey, thereby requiring producers to indicate "pollen" in a list of ingredients on the label of the product. However, in the rules proposed by the Commission and backed on Wednesday by Parliament, pollen is defined as a constituent of honey, not an ingredient.
The rapporteur received a mandate from the plenary to start negotiations with the Greek presidency of the Council with a view to reaching agreement at first reading.
SynTech Research is responding to the increasing world-wide issues of pollinator health by creating a Bee Health Unit based at its HQ site in Stilwell, Kansas, USA. The Company announced today the formation of a dedicated capability, with global reach, for laboratory and field research on honey bees and other pollinators, using staff with extensive expertise in these studies.
During 2013, SynTech created four new pollinator study positions, including a Bee Health Manager and a Pollinator Field Trials Coordinator. It now has 23 staff with the relevant expertise throughout Europe, the USA and Latin America, including six Study Directors and 15 Principal Investigators – with more planned this year in the USA and Asia. The Company has research agreements with several internationally-recognized bee health experts from academia, and has forged relationships with eight beekeepers in California, Kansas, France, Spain, Italy and Brazil.
SynTech has expanded its pollinator laboratories in France, and is establishing a dedicated Pollinator Laboratory at its research center in Stilwell, Kansas. Ten permanent staff in these two laboratories will offer a comprehensive range of acute and chronic studies on all stages of honey, bumble, and other bee species. SynTech also offers Higher Tier semi-field and field studies in the USA, Europe and Latin America, including residue studies on bee-relevant matrices and evaluation of side-effects on bees and their broods. The new in-house analytical capability at Stilwell will provide analyses of bees, bee products, plant and soil matrices.
GM Freeze today said it was surprised and disappointed by the number of UK MEPs who voted on 15 January to keep GM pollen in honey hidden from consumers.
The report adopted, brought from the Environment Committee by UK MEP Julie Girling, upholds Commission attempts to redefine pollen as a "constituent" of honey, rather than an ingredient as ruled by the European Court of Justice. Of the 673 MEP votes, 430 (64%) supported the report.
Of 73 UK MEPs total, only 15 voted against the controversial report (nine didn't vote at all and one abstained). Every other UK MEP either voted for the report, effectively undermining the ECJ ruling by supporting the Commission's redefinition of pollen. This redefinition makes it possible to avoid labelling honey containing GM pollen.
GM Freeze Director Helena Paul said: "With European elections coming up in May GM Freeze thought people should know if their MEP voted 'Yes' to undermining the rule of law and keeping GM pollen in honey hidden from them. We are surprised so many did, but perhaps they thought no one would notice, or perhaps they did not understand what was at stake.
"We thank the MEPs who voted 'No', and we hope UK voters use this information to ask the rest of the UK's MEPs to explain their 'Yes' votes.
"We also want MEPs to know that by voting in this way they are letting down their constituents, who have a right to know what is in their honey and also have a right to choose GM-free. Of course the best way to avoid GM pollen in honey, and GM contamination of our food more widely, is to make Europe GM-free."
Comments