Early disease defence vital to avoid repeat of 2012
Early disease defence vital to avoid repeat of 2012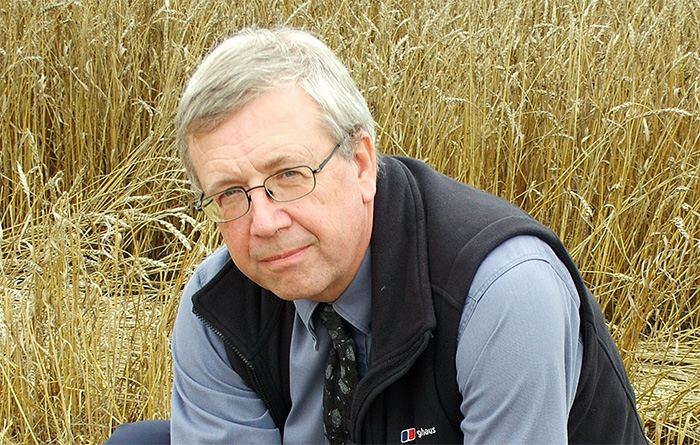 Disease levels in cereal crops this spring could exceed 2012 and growers must do all they can to keep on top of the main threats from the outset, warns leading agronomy firm Hutchinsons.

Levels of septoria, rust, mildew and eyespot inoculum have built up over the mild, wet winter and with a large area of forward lush wheat crops in the ground, conditions are ideal for an upsurge of disease, says the firm's David Ellerton.

"2012 was widely regarded as a high-disease pressure year in most areas after we went into a prolonged wet spell that followed a period of drought. However, this year we're starting from a much higher base of disease, so there is potential for the situation to be as bad, if not worse, if we get average conditions over the coming weeks."

This puts even more emphasis on the need for early control and protectant fungicide strategies to avoid letting disease get a foothold, he says. "Two years ago the biggest problems occurred where people lost control of disease and ended up chasing the situation through the season. We must learn from this and ensure the same mistakes aren't made. Whatever the variety, it is going to be a high-risk season."

High disease pressure seasons, such as 2011/12, may be more challenging to manage, but they can equally deliver some of the biggest yield benefits from robust fungicide programmes, therefore more than justifying any extra expense. Hutchinsons trials show the average yield response from fungicide programmes in 2011/12 was 2.74t/ha over untreated, and in HGCA variety trials that benefit was more than 3t/ha, equivalent to an extra £410-450/ha at current feed wheat prices .

Tailoring triazoles to disease risk and using a strong mix of curative and protectant activity at the growth stage 30 (T0) fungicide timing is central to any successful strategy, Dr Ellerton says.

Where rust is the main target he recommends including products based on a strong rust-active triazole, such as tebuconazole or cyproconazole. Fenpropimorph-based products are more suitable where mildew is the main threat, while boscalid or prochloraz are effective against eyespot. There may also be a case for going with a strobilurin such as fluoxastrobin or azoxystrobin at T0/T1 if take-all is a particular issue, he notes.

In all cases, he says that including chlorothalonil in the mix will be vital to provide protectant activity alongside any curative action.

Winter barley will also warrant a robust T0 this season, as the crop is particularly reliant on producing tillers early on. "You've got to make sure tillering isn't held back by disease, so getting on early with an effective product will be a worthwhile investment," Dr Ellerton says. "Prothioconazole is still the base triazole in a lot of situations, but also consider cyprodinil or a specific mildewicide if needed."

Monitoring growth stages accurately will be a particular challenge in all cereals, Dr Ellerton adds. Many crops appear very lush and may look further ahead than they actually are, so do not make assumptions, he says. "A lot of this is just top growth and doesn't actually mean the plants have started stem extension. Most crops are still at mid- to late-tillering now, but we are hearing reports that some are already at GS30."

Kent-based Hutchinsons agronomist James Short says some very early crops of early-maturing Cordiale are approaching GS30 and may warrant a pre-T0 spray if disease pressure is high. "But practically, it's still very wet out there and it's not going to be easy to get on land to spray any time soon. The majority of crops are unlikely to reach the T0 timing until the end of March/early April."

He too believes farmers and agronomists are mindful of what happened in 2012 and the importance of controlling disease fully from the start. "Two years ago the crops which caused most problems were the lush, forward crops, which we have a lot of this season following the mild weather and early drilling. The key is to get on early with an appropriate dose of proven products."

For Mr Short, that means using a combination of triazoles and chlorothalonil at T0, although a morpholine-based product (e.g. fenpropimorph) may be worth including on very rust-prone varieties, he says.

The likely disease pressure this spring means there is a strong case for using the new-generation SDHI fungicides at the earlier T1 spray, as well as at their more typical T2 slot, Dr Ellerton says.

"We know that SDHIs deliver the strongest curative control of septoria and it has become almost standard practice now to use them at T2. But there's a strong argument for going with an SDHI at T1 in both wheat and barley, if conditions dictate it."

For curative septoria control in wheat he suggests using products based on penthiopyrad or fluxapyroxad, while boscalid, prothioconazole or penthiopyrad may be most suitable where eyespot is an additional concern.

In barley, prothioconazole should form the base of any T1 tank mix and be used in combination with an SDHI product for best all-round activity, he adds.

Download

No comments posted yet. Be the first to post a comment
Display name

Please enter your name

Email
(optional)
Comment

Please enter your comment

Post Comment


Your comment submitted successfully.Please wait for admin approval.

Some error on your process.Please try one more time.