Many early sown wheat crops will need careful monitoring to ensure that PGR, fungicides and nitrogen inputs are well timed warn leading plant breeders Lima
grain
and agronomy provider Agrii, based on results from joint early drilled trials.
"It is an accepted fact that early drilled crops require a bespoke management approach, and this year the effect will be exaggerated as a result of the mild and wet conditions further increasing risk from disease and lodging."
"These crops will need careful monitoring to ensure that PGRs and fungicides are applied at the correct timings and that nitrogen applications are tailored to individual crops requirements," says Ron Granger, arable technical manager for breeders Lima
grain
.
Mr Granger underlines the importance of understanding how varieties behave in the early drilling slot and the best agronomy in the spring as the reasoning behind establishing a set of early drilled trials in co-operation with Agrii, at Bishop Burton College near Beverley, Yorkshire. "Understanding plant development is key to selecting the correct varieties for early drilling," he says. "Growth habit should be high married against a slow to medium apical development. If apical development is too advanced in the spring it can result in damage from late frosts, so you want a variety that has slow spring apical development in phase with stem extension."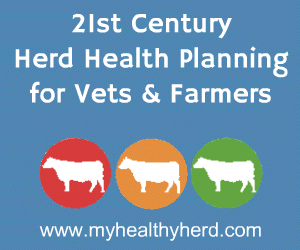 "For a variety to be suitable for early drilling it must also have robust disease resistance and good stiff straw."
"The definition of an early drilled variety varies regionally; in the south of England it can be wheat drilled in the first two weeks of September, in north Yorks and the borders it can be wheat drilled in the first week of September and in Scotland it can be wheat drilled in August."
"We have managed to collate data from trials in the south over several seasons such as at our Tiptree site in Essex, but we wanted to see how crops would behave in a northern situation. It's important that as breeders we can see how varieties perform differently in the north under early drilling pressures – and which ones best suit this slot and why. "
Jim Carswell, R&D northern manager for Agrii, who is based at Agrii's new regional Crop Technology Centre at Bishop Burton and is over-seeing the on-site trials adds that appropriate agronomy for early drilled crops is critical to getting the extra yield. "The recent warm conditions have resulted in many early drilled crops carrying more tillers. At the beginning of March we were seeing some plants with as many as 4-6 tillers – higher than in a normal year."
"The challenge now is how to manage these crops so that as they hit stem extension they have the correct inputs required to ensure that they do not succumb to the higher disease and lodging pressure that these early drilled crops are often exposed to."
The trials
"We drilled four varieties that are suitable for early drilling; old time favourite Claire and Alchemy with subsequent pedigree associated varieties, Horatio and Revelation so we can see how the varieties behave in this particular northern location," says Mr Granger.
"Claire is the ideal variety for early drilling with a 7 for growth habit (9 being prostrate), slow spring apical development and high tillering ability. More recently recommended varieties such as Revelation and Horatio both have a 7 for growth habit balanced with medium to slow apical development, making them ideal for the early drilling slot."
"All varieties also have good robust disease resistance ratings and stiff straw so this helps to combat the extra disease pressure that comes with early drilling."
Early action pays off
Appropriate agronomy for early drilled crops is critical to getting the extra yield continues Mr Carswell. "Applying a split PGR to any forward, early drilled crops, with an application now at growth stage 30-31 to reduce apical dominance and encourage rooting and stem strength will pay off."
"Many crops have already had an application of nitrogen. This means that the first PGR needs to go on as soon as possible. It's important to shorten internodes and reduce apical dominance as well as increase root plate length and diameter, root fresh weight and stem thickness – before the plants race away into stem extension."
"A standard application of Adjust, Meteor or Cutlass now will achieve this. A further application in two weeks of either Meteor or Cutlass +/- 3C Chlormequat with the addition of Cyclade at GS37-39 will also be advisable to restrict stem elongation in particularly thick crops and varieties most susceptible to stem lodging. "Alongside effective PGR management, it will be vital to time nitrogen applications carefully to both crop and soil nitrogen status - the key message for nitrogen this season is be patient and don't rush on," adds Mr Carswell.
"The last thing we need with thick stands is too much nitrogen too early," he insisted. "While our trials show more early N will increase both heads/m2 and yields in thinner crops, in thicker ones this is likely to restrict performance by creating less efficient canopies in converting sun
light
into yield."
Comments
No comments posted yet. Be the first to post a comment