Countries in the eastern European Union are likely to increase exports by up to 12 million tonnes between 2012/13 and 2020/21, making it an attractive region for the origination of grains and oilseeds.
According to Rabobank's latest report, players in the grains and oilseeds market are moving backwards in the supply chain, with interest opportunities emerging in the eastern European Union; including in the Baltic states (Estonia, Latvia and Lithuania), central eastern European Union countries (Czech Republic, Hungary, Poland and Slovakia), and in the Black Sea region (Bulgaria and Romania). These countries can provide substantial incremental growth in grains and oilseeds production, key in years characterised by higher volatility and market dislocation.
"The grains and oilseeds industry is continuing to move from destination towards origination," explained Rabobank analyst Vito Martielli. "The strategic relevance of access to sourcing has increased as a result of the higher level of commodity prices and greater volatility of both prices and weather. Large global players as well as regional and local companies are actively looking for new opportunities to secure their supplies."
In particular, Rabobank believes the eastern EU offers possibilities for the near-net-importing Mediterranean region, some western EU countries and for Far East Asia. The southern EU as well as the Middle East and North Africa (MENA) are steady net-importers of corn and wheat from Europe and the Americas. In addition, the MENA region's fast-growing population and GDP per capita will continue to drive imports higher in the next decades.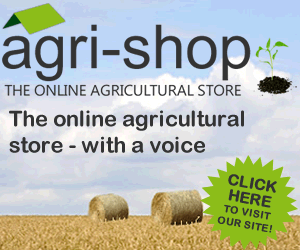 For French, German and other EU players that already trade grains and oilseeds to MENA and southern EU countries, for example, there is an opportunity to increase their sourcing base and extend the period of supply. The harvest in the Black Sea region usually starts a month earlier than is typical in France, for instance, and two to three weeks later in the Baltic states.
Global grains and oilseeds players may be interested in using the region for exports to East Asia and South Asia, making them better prepared to re-route commodities in periods of supply or demand dislocation.
Finally, EU players that source grains for their first degree processing may benefit from the possibilities of flexible trade supplies from the eastern EU, and those players active in trade may choose to re-route some of the locally produced grains for exports and use grains imported from the eastern EU instead.
"Business decisions do however need to be made quickly," comments Martielli. "The industry landscape is changing fast and companies will need to adapt to the characteristics of the three different sub-regions."
Comments
No comments posted yet. Be the first to post a comment