03-03-2014 12:32 PM
| News
All round quality are the watchwords for mushroom production – quality in produce and also in pest solutions, says Aneeta Gupta of BASF Agricultural Specialities (formerly Becker Underwood, the largest nematode producer in the world and pioneers in the application of their use in mushrooms.) Supermarkets and retail outlets are all demanding pest-free, disease-free mushrooms, yet with more stringent legislation, we have fewer tools that can do the job to the high degree necessary, she says.
"Thankfully mushroom growers, whose crop has been plagued by sciarid flies, have a top quality and highly effective biological solution in the biopesticide, Nemasys M. Based on a unique strain of beneficial insect-killing nematodes Steinernema feltiae, it is the perfect biological solution to mushroom sciarid fly as, when used preventatively, it quickly controls the pest larvae and is effective for at least six weeks. Being biological, it has no risk of resistance, no re-entry restrictions, no need for protective clothing and no disposal restrictions. It is an easy to apply and highly effective solution, with no risk of residues, another benefit that supermarkets are keen on."
The insect-killing nematodes in Nemasys M are formulated in an inert carrier which, when mixed with
water
, creates a suspension which is then applied to the crop. As Nemasys M is applied through the normal irrigation system, the product can be readily incorporated into standard production systems. "Applied at the correct dose, growers know they will have sufficient healthy nematodes to do the best job. The product has the necessary high fat content which adds to the longevity of the nematodes and a specialist carrier to keep nematodes stable. Each batch of nematodes is quality controlled and batch coded."
"It is transported in insulated boxes with ice packs using a tracked carrier. All these measures ensure that the grower gets a high quality solution to his problem," says Aneeta.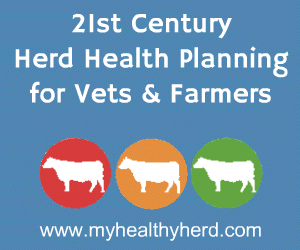 Aneeta explains that sciarid flies directly damage mushroom tissue, reducing quality and making the end produce undesirable to the buyer, as well as well as contaminating the crop directly and reducing crop yield by damaging the mycelium that produces the subsequent crop. Sciarid flies also act as vectors for diseases such as Verticillium. "Sciarids are the most serious pest in mushrooms."
When the biopesticide Nemasys M is applied as part of the normal
water
ing, it delivers a high number of infective nematodes to the casing. These nematodes enter the sciarid fly larvae through natural openings or cuticle, where they release lethal bacteria which quickly kill the larvae. The nematodes reproduce and become adults within the dead sciarid fly larvae and so multiply. A new generation of infective nematodes is produced and they go on to reinfect more larvae, explains Aneeta
Growers should establish a preventative strategy and ensure correct application which will provide protection of the casing throughout the cropping cycle. The recommendation for Nemasys M is for either 1 application of 2 million/ m² in the last
water
ing or 2 applications of 1 million/m² in the last two
water
ings. As with any pesticide all houses need to be treated to reduce the population on site.
Rob Storer, Speciality Crop Manager for BASF, notes that "undoubtedly there is increasing pressure for effective pest and disease control in specialist crops including mushrooms, but there are more legislative and practical challenges for growers. The number of actives has diminished yet quality demands are increasing. We need alternative options to boost yield and protect quality in these speciality crops, such as Nemasys M. We are looking for and developing market-leading science in both conventional and biological approaches, along with a combined approach to plant treatment."
He says that BASF are fully committed to both horticulture and agriculture and that the integration of the world-leading biopesticide manufacturer Becker Underwood fits well into the company's quest for "Innovation beyond Crop Protection."
Comments
No comments posted yet. Be the first to post a comment