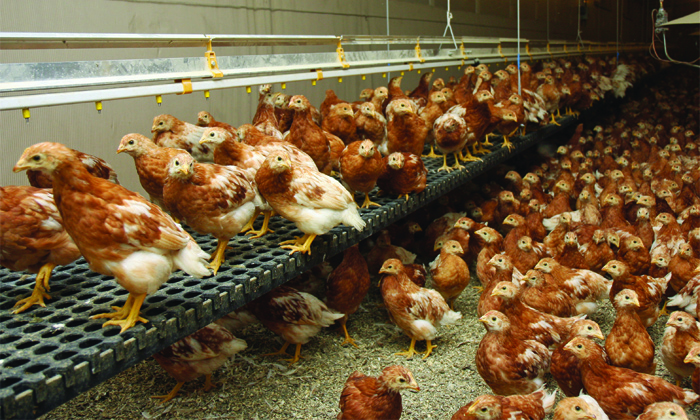 John Bowler has estimated that nearly half a million pullets have been cancelled recently as the free range egg sector has entered what he says is "unchartered territory."
John has voiced his assessment of cancellation levels in the latest edition of his company's newsletter. He reckons that 400,000 pullets have been cancelled and he forecasts that unless the market improves there will be a "continuous stream of cancellations" over the next 13 months. "The effect of these depletions is so gradual that it has a similar effect to a wave slowly building out at sea in that it is too far away for the naked eye to see, but this wave is getting bigger and stronger by the day," he writes. "Eventually it comes crashing down, which, depending on its size, can have a catastrophic effect when it is then too late to do anything about it. It's like an insidious, creeping effect that totally takes us by surprise."
John says his estimate of recent cancellations is based upon actual birds cancelled from Country Fresh Pullets. He says that he has taken the Country Fresh figure and "multiplied up by their percentage of the market." Steve Carlyle has told the Ranger that John Bowler's assessment is probably fairly accurate.
"It will not be far out," said Steve. "I suppose it depends what you class as cancellations, but if you add the ones we would be expecting to get to the longer term players who have gone I am guessing we would be looking at 100,000 birds over the last five or six weeks," he said. "We have 20 per cent of the market, so I would think that John would be pretty close with his assessment."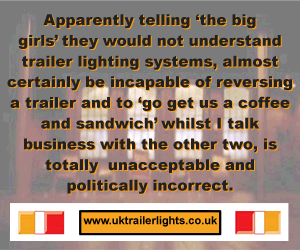 Free range egg producers have been squeezed by depressed egg prices and rising feed costs, and Steve cannot see any respite ahead from the financial crisis affecting the free range egg sector. "I know Columbian Blacktail producers have just had a rise, but there has been no lift for the others from what I can gather. Feed prices are still very high and are likely to remain high because of poor yields. That affects everything. It will affect the price of pullets as well as the price of feed. I think we will break the four pound barrier for pullet prices - and with some large colony units still coming on stream it is going to get even more difficult for free range producers. It is very yucky out there."
In his comment for the company newsletter, John Bowler says, "For the first time during my long involvement in the egg industry, I am witnessing trading conditions which I have never experienced before and which can make forecasting far more difficult."
He says it is the first time in his career that he has witnessed a halt and decline in the demand for free range eggs. "The demand for free range eggs is dropping and what makes forecasting more difficult in this situation is predicting whether this demand will continue to decline or whether it will increase. A falling demand for anyone's product is a dangerous situation to be in because there is more product than wanted chasing a smaller market, which normally has the effect of decreasing prices. This is not a problem if the supply side also contracts by a similar amount or more. I feel this is what is going to happen and I also feel this is going to catch the egg industry with their pants down."
John says it is only the second time he has witnessed such high feed costs and the first time he has seen such a massive shortage of cage egg.
He says it is also the first time he has seen the major supermarkets take such a bashing and such rapid growth in the cheap discount supermarkets.
"The major supermarkets have lost business and I am told 40 per cent of their sales are on promotion. I cannot imagine they will stand back and allow sales to fall. I also cannot see them reducing their profitability so I cannot see any imminent price increases, especially when there is plenty of egg out there and plenty of eager smaller packers anxious to gain additional business, so this situation is not good for us. Some producers, having witnessed the effect of the milk boys rallying to secure better returns for their industry, have suggested we do the same, but my response is that it's a bit difficult with no shortage of egg."
John says there has been a rapid expansion in the number of egg packers. He says he does not agree with those who feel that more egg packers supplying the supermarkets will be a good thing. "I can assure you that if I were an egg buyer then I would want many egg suppliers so I could constantly play one off against the other until they were left with no profit whatsoever, and with so many suppliers I would not even be bothered if the suppliers were forced into a loss-making situation because there would be plenty of others to take their place."
John says in the newsletter, "It is the first time I have experienced such a different mood from free range egg producers who have taken a bashing over the last two and a half years and are now feeling the full financial impact which is suddenly hitting them and is adversely affecting their mood and outlook. In addition the banks are being so cautious with their lending because free range egg production does not look as attractive as it used to. Considering all this, it certainly appears that we are entering into uncharted territory."
However, he concludes his comment on a slightly more optimistic note. Whilst a continuing deterioration in the economy could result in some consumers increasingly switching from free range to cage eggs, he says, it could also lead to consumers switching from meat to eggs. "So often I have witnessed a change in the demand having the opposite effect, for example, when we predicted the salmonella scare would destroy our business and it actually had the effect of making our business because we forget that consumers switched to free range because they thought they would stand less chance of catching salmonella."
He says the market is very volatile at the moment and free range eggs could "take a bashing" in the short term. However, he believes that could well be followed by record-breaking prices.
Comments
No comments posted yet. Be the first to post a comment