Just in time for St. Patrick's Day, Emerald Heritage launches a new way to own a wee piece of Ireland's idyllic landscape. By purchasing a small piece of the Emerald Isle, you will become a landowner to some of Ireland's most precious landscape.
Nestled within the Glens of Antrim, Emerald Heritage land plots are available in three sizes, 1, 3 and 9 sqft, and for as little as £28.99 be a perfect gift for those with Irish heritage wishing to claim back some of the terrain of their ancestry.
It is said that the Irish diaspora across the world amounts to 100 million people including the likes of Barack and Michelle Obama, Megan Fox, Nicole Kidman and even former French president Charles de Gaulle.
Barack Obama will be the 22nd US president to have or claim to have Irish heritage paying homage with a visit to the land where his ancestors were raised. Many Irish descendants hold affection and an open sentimentality to their cultural legacy and now Emerald Heritage offers everyone an opportunity to own a piece of the land from this most precious part of the world designated as an (AONB – An Area of Outstanding Beauty) and to take action against the erosion of its native landscape.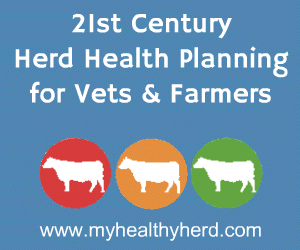 Following the development of agriculture practices and the depleting woodland, the proportion of Ireland's landscape has now reached an all time low. Lyn Nelson, founder of Emerald Heritage, comments: "With only 1% of native ancient woodland left in Ireland, the current face of Irish landscape presents a very worrying picture. Once gone, these areas of beauty and tranquillity are lost forever, yet they continue to be destroyed in favour of concrete and development."
With the purchase of a little piece of Ireland, buyers can rightly refer to themselves as a 'Squireen', translated into English – 'Squire' or 'Squiress'. Included in an Emerald Heritage pack is an official personalised Master Title Deed, which enables the new landowner to add his or her new title to forms of personal identification such as a passport, driving license, credit cards, bank accounts.
Emerald Heritage now works collaboratively with many local and regional organisations, including The Woodland Trust, Causeway Coast and Glens Tourism, Northern Ireland Tourist Board, Tourism Ireland and the Ulster Historical Foundation to find new and innovative ways to protect the future of Ireland's landscape for future generations and encourage the Irish Diaspora to visit the homeland of their ancestors.
Ownership of an Emerald Heritage land plot will not only ensure the protection of the land from the increasing threat of deforestation, it will also result in further trees being planted in Glens Wood. This will ensure the restoration of Ireland's native trees, and the regeneration of unique flowers - including bluebells, bramble and blackthorn - to provide a woodland haven for wildlife and its inhabiting environment. Local schools and organisations are also invited to plant new trees on the land, thus learning about the importance of conservation.
Lyn Nelson, Emerald Heritage founder says,"The protection and enhancement of Irish landscape was the primary motive in the formation of Emerald Heritage – a land plot purchase offers the unique opportunity for everyone to get involved to improve the quality and quantity of native Irish woodland and its wildlife habitat. It offers everyone worldwide the chance to own a little piece of Irish heritage, and in doing so, contribute to the permanent protection of the Island's woodland."
"Thousands of Irish native trees have already been planted beside the estate, and through Emerald Heritage we can continue to preserve the landscape and its species for future generations, to ensure our valuable natural resource is not destroyed forever."
The land is located within the famous 'Nine Glens of Antrim' as an extension of Craigagh Wood, an area of outstanding beauty (AONB) and regarded as one of the most beautiful scenic landscapes in the world, displaying magical views and breath-taking scenery. The surrounding areas are overflowing with wildlife, birds, plants, insects and mammals of all varieties, making it the ideal destination for landscape-lovers and travellers. Perfect for walkers, cyclists, fishermen and lovers of nature; the purchase of an Emerald Heritage plot provides a great incentive to visit land in such an enchanting part of the world. Visitors can enjoy the stunning green hills, miles of long sandy beaches, timeless moorlands, peat bogs, rugged cliffs, mountains, and picturesque
wind
ing rivers creating memories to cherish for a long time.
This personalised, elegantly presented - yet affordable gift is ideal for any special occasion. An Emerald Heritage plot can cost as little as £28.99, ranging in size up to £95.99, and will be in the family forever, allowing you to pass your little piece of Ireland onto your children and grandchildren. Emerald Heritage landowners will receive a pack containing their official legal documentation of ownership, photograph, map, directions, master title deed, plus a host of information about the area and its history.
For further information please visit http://emerald-heritage.com/
Comments
No comments posted yet. Be the first to post a comment