17-10-2013 17:13 PM
| Arable, Crops, Diversification, Education, Finance, News, Organic, Products, Renewable Energy, Shows and Events, Slurry and Irrigation
Farmers and landowners are becoming increasingly aware of the range of options to produce renewable energy on their sites, according to feedback from Nextgen 2013.
EnviTec Biogas UK reported a constant flow of enquiries to its stand at the renewable energy event, from farmers and landowners looking to introduce innovations including anaerobic digestion (AD) units to their businesses.
The main theme of enquiries centred on the provision of service and support back-up, financing options - and the productivity and output of the plant.
John Day, UK sales manager for EnviTec Biogas UK, a market leader in the design, manufacture, supply and servicing of AD plant, said: "We were very busy over the two days.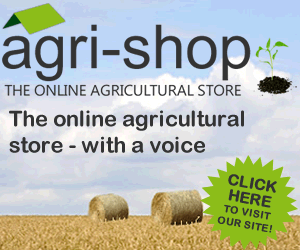 "From the conversations we had, it is clear that farmers and landowners are increasingly recognising the benefits of AD units, but want reassurance about their purchase.
"They recognise the value in turning waste, crops, slurry and forage into renewable energy. However with such units representing considerable investment, they want to be absolutely clear about the process.
"As a UK-based company, with a dedicated service department headquartered in the Midlands, we were able to answer their questions and help them make informed decisions about the introduction of AD to their farms."
At the Stoneleigh event, particular interest was shown in the new AD compact unit, which delivers EnviTec Biogas UK's renowned quality in a compact design.
Offering proven technology on a small footprint, the EnviFarm Compact plant, allows users to achieve maximum output, with minimum installation space.
The introduction of the new compact unit builds on the time-proven technology and advantages of the established EnviFarm Classic Plant, successfully installed in farms in the UK.
EnviTec Biogas UK also showcased their pioneering technology, which offers a highly efficient method of upgrading biogas.
Utilising membrane technology, the process increases the amount of high-energy methane from approximately 50 per cent, to as high as 99 per cent.
With a strong balance sheet and dedicated UK-based service and back-up team, EnviTec Biogas UK, which is based in Staffordshire, has helped farmers across the country make informed decisions about the introduction of AD to their farms.
Nextgen 2013 took place at Stoneleigh Park on 9-10 October 2013.
Comments
No comments posted yet. Be the first to post a comment