A series of Environment Agency pilot studies on river maintenance will make it easier for farmers to maintain waterways, but reductions in the Agency's own river maintenance budget could cause real issues in the future, the NFU has warned.
The pilot studies will begin in seven catchments across England this month. They aim to allow farmers and landowners to cut back vegetation or remove silt from watercourses to reduce the risk of flooding, through the reduction of red tape. In addition, they will provide a clearer picture of what watercourse maintenance is being conducted by the Environment Agency.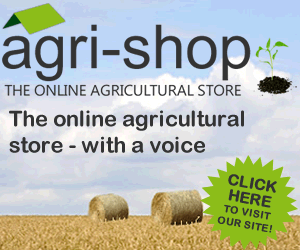 However, the NFU is concerned that the existing water maintenance budget is being cut, and the impact this reduction will have on flood prevention and river condition in the coming years.
NFU Deputy President, Meurig Raymond said: "I'm pleased that the Environment Agency and Defra are seeking to reduce red tape and make it easier for farmers to maintain watercourses themselves. Members have found the existing consenting process difficult, unclear and frustrating. When the EA attended the NFU council meeting in January this year, members called for a basic set of rules to allow farmers to undertake such works without compromising the environment. These pilots offer an opportunity to learn how this will work in practice and what further guidance and support farmers need in helping to avoid a repeat of the flooding we saw in 2012.
"That said, I'm concerned that more priority isn't being placed on the Environment Agency's own asset maintenance work given last year's flooding. Another five per cent is being trimmed from the Environment Agency's revenue budget in 2014-15 on top of cuts over the previous three years. On the Somerset Levels and Moors during 2012 we saw most starkly the impact of neglecting to maintain conveyance and capacity.
"The Government's insistence on increasing investment in larger capital schemes while cutting the amount spent on asset maintenance will invariably lead to less resilient river systems and an increasing reliance on capital schemes that protect urban areas in isolation. Farmers are all too aware of the long term implications this will bring for agriculture and the food security of this country. While farmers can play their part, there's only so much that they can achieve on their own without Government investment. The NFU will be continuing to call on the Government to invest more in asset maintenance."
Comments
08-11-2013 22:03 PM
| Posted by Inside the Environment Agency
These cuts will not increase flood risks. Current and long established incompetence and mismanagement are already increasing flood risks. England's Environment Agency already has TWICE the budget and THREE times the staff levels of German, French, Austrian, Danish and Swedish Environment Agencies COMBINED, so funding is not the issue. As explained by myself and other serving and ex-EA staff, it is a simple fact that the Agency needs restructuring.