Environment groups condemn GM crop plan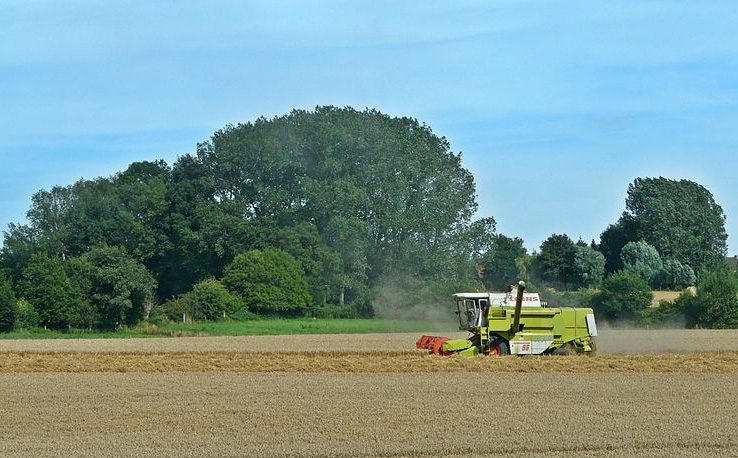 Environment groups have written to the Prime Minister and Deputy Prime Minister to condemn Environment Secretary Owen Paterson's support for growing GM crops in Britain. Greenpeace, Friends of the Earth, GeneWatch UK, GM Freeze and the Soil Association expressed concerns that controversial Roundup Ready GM crops might be planted in England as early as Spring 2015.

At the EU's March Environment Council meeting Paterson supported a proposal that would fast-track GM crops for commercial cultivation in pro-GM countries, while allowing anti-GM countries to opt out.

The first GM crops in the pipeline for approval that are likely to be grown in England are Monsanto's Roundup Ready GM maize NK603 and Syngenta's GA21. These crops are genetically engineered to withstand blanket spraying with the weedkiller glyphosate (brand name Roundup).

Previous plans to grow herbicide-tolerant GM crops commercially in the UK were abandoned in 2004 following the Farm Scale Evaluations, which showed that blanket spraying with weedkillers destroys important habitats for birds, butterflies and other wildlife.

"Monsanto and other GM companies are desperate to push their GM crops into other countries before the devastating impacts on wildlife and farming destroy existing markets," said Dr Helen Wallace, Director of GeneWatch UK.

"The Government should not be caving in to commercial lobbying and putting British birds and butterflies at risk."

"The Soil Association hopes that David Cameron does not want to be remembered as the Prime Minister responsible for the beginning of the end of organic farming in England. If GM crops spread, GM contamination will make organic farming impossible, and our growing organic market will have to be supplied with imported food," said Peter Melchett, Soil Association Policy Director.

"British consumers don't want to eat GM food and both Scottish and Welsh governments have made it clear they are opposed to GM crops. So why are our representatives in Westminster doing their level best to hand over control of our food and our natural environment to big business?" asked Liz O'Neill, Director of GM Freeze.

"Ten years ago the UK Government reviewed the scientific, environmental and economic impacts of GM crops and food, and concluded they offered little benefit to the UK. Despite much huffing and puffing from its advocates, little has changed and the propositions on offer from the biotech industry are largely the same as they were. But the UK Government is so in thrall to industry hype that they want to deconstruct the EU single market – previously the only thing about Europe they wanted to keep – in order to grow GM crops that nobody wants," said Dr Doug Parr, Chief Scientist, Greenpeace UK.

Download

11-03-2014 08:31 AM | Posted by: Peter
A third of U.S. organic farmers have experienced problems in their fields due to the nearby use of genetically modified crops, and over half of those growers have had loads of grain rejected because of unwitting GMO contamination, see: http://www.organicconsumers.org/articles/article_29447.cfm
13-03-2014 04:51 AM | Posted by: T T Krishnan
It speaks of the considerable clout of this company Monsanto that they are able to influence government decisions in their favour. Recently the Indian Government has also similarly given approval for limited GM crops field trials which has led to protests from environmental groups including Greenpeace in the country.
16-03-2014 09:42 AM | Posted by: Salvatore Ceccarelli
Given that the majority of GM crops have been produced to cope with the crop yields reductions caused by insects and weeds, you should argue that in those cases GM crops are an unstable solution to the problem because they ignore the Fundamental Theorem of Natural Selection by which insects and weeds will soon become resistant, creating a new problem (a resistant pest), which requires a different solution (a new GM variety). Thus, the introduction of GM crops in agriculture initiate a chain reaction which only benefit the company producing GM crops. This is often accompanied by a monopoly of the seed market, like in the case of GM corn and soybean in USA (5) which leaves little or no choice to farmers of which seed to plant.
17-03-2014 19:52 PM | Posted by: Stuart Boothman
Salvatore is right. GM crops exist solely to create a monopoly, and such their introduction is an anti-competitive act which should not be allowed. Farmers will not benefit through increased profits, consumers will not benefit through improved quality or reduced price. Only the agrochemical giants benefit. This is before you consider any environmental damage or the undermining of neighbouring crops...
Display name

Please enter your name

Email
(optional)
Comment

Please enter your comment

Post Comment


Your comment submitted successfully.Please wait for admin approval.

Some error on your process.Please try one more time.
Trending Now
Viewed
Discussed