Foyle Food Group has joined with five animal by-product processing businesses to ensure that the Foodchain and Biomass Renewables Association, Fabra, has a wider remit.
The move, which the Northern Irish meat processor says underlines a commitment to reduce the environmental impact of its slaughtering, deboning and rendering operations, means Fabra secures its position as the leading trade body for the sector.
Foyle Food Group slaughters and bones approximately 200,000 animals annually. Its category 1 rendering plant processes meat by-products, food waste and fallen stock. According to director Nigel McIlwaine, Fabra's active commitment to support consumer and regulator confidence in British meat was also a significant factor behind the decision to invest.
'In common with other Fabra members, we're focussed on minimising the environmental impact of our operations," confirmed Mr McIlwaine. "As well as bringing another 25 years experience to the Fabra board, we can also provide a valuable insight into the slaughterhouse and meat processing sector.'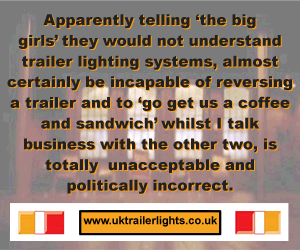 The announcement followed the launch of a new fully-funded practical training and education programme produced by Fabra and aimed at all those involved in handling animal by-products. Fabra chief executive, Stephen Woodgate, confirmed that the expansion of Fabra's ranks to include meat processing and slaughterhouse expertise was no coincidence.
'Extracting the maximum economic, environmental and nutritional value from animal by-products will benefit the entire meat chain," he said. "Doing so will require co-operation at every step to ensure that we capture, sort, transport, process and use by-products safely and maintain the confidence of consumers and regulators.
"We are committed to achieving that goal through training, education, communication and investment, and with Foyle Food Group on the board, we'll be able to do so with greater authority and understanding.'
Comments
No comments posted yet. Be the first to post a comment