Two proven winter wheat varieties are dominating seed sales this year but late demand and orders for oilseed rape seed is creating a changeable supply situation, reports Russell Frost of Nidera UK.
The dominance of JB Diego and KWS Santiago is making it difficult for newcomers to make significant headway, he says.
"Diego and Santiago – the two top selling varieties last year – are again making all the running having performed consistently across different seasons, when others have faltered.
"Growers know what to expect and how to grow them. That's why demand has been so high."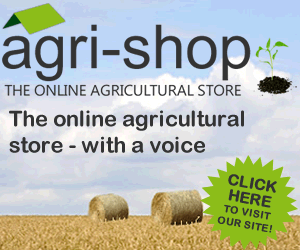 Both are hard Group 4 types, offering very high yields, he adds.
"They differ in some of their other characteristics, but neither has any glaring weakness. KWS Santiago is slightly higher yielding on paper, but JB Diego has a better specific weight and is earlier to mature."
In general, the barn-filling Group 4s are maintaining their popularity and will take the lion's share of the market, notes Mr. Frost.
"The newly recommended Group 4s are featuring, as growers try small areas of them as a comparison, and we have seen some demand for Leeds, Revelation and KWS Kielder.
"But they're going to have to perform very well for growers to be willing to make a complete move on from JB Diego and KWS Santiago."
Otherwise, the bread-making Group 1 varieties Gallant and Crusoe are selling as expected, while the Group 3 soft wheats are 'ticking along', he reports.
"Those growers who know they can do a good job with these types are sticking with them and looking for the premiums. Buy back contracts are available on all Group 1s and Group 3s, including the three new ones, as well as on the Group 2 choice, Cordiale."
In a change from last year, farmers have purchased their cereal seed earlier, Russell Frost says.
"The message has got through and there's been some forward planning. If you want to be sure of getting your chosen variety, you need to order it in plenty of time."
The oilseed rape picture is very different, with orders coming in thick and fast for a whole range of varieties including some exciting newcomers, he reports.
"Anything and everything is selling. We're seeing good sales of the new DSV semi dwarf Troy and Compass plus PR46W21 and PT211 amongst the hybrids, and the likes of DK Camelot, DK Cabernet, Quartz and Vision selling well in the conventionals category."
The unknown with oilseed rape is whether growers will have time to get it in the ground, given the late harvest timing, he says.
"There is some uncertainty about late drilling, which is why seed sales were very slow until recently. But now that ground has been cleared, the orders have picked up considerably."
Winter barley seed sales are also being dominated by two varieties, KWS Glacier and KWS Cassia, reports Mr. Frost.
"Again, it's not surprising as these have shown the step up in yield and are seen as a progression."
More Hyvido hybrid barley has been sold this year, especially in the north, he adds. But the winter malting varieties are slow to sell, with only SY Venture having any demand.
His final comment is that black-grass problems are prompting growers to take a closer look at spring wheat.
"There's interest in Mulika, which can be sown in late autumn or the spring, and will allow growers to make use of delayed drilling to get on top of black-grass infestations.
"The fact that the variety also commands a milling premium makes it attractive to those with root crops in the rotation."
Comments
No comments posted yet. Be the first to post a comment