A leading distributor technical manager is reporting even more interest in the residual herbicide Avadex Granules (tri-allate) this year as part of a successful black-grass control programme. Dr. David Ellerton, Technical Development Director for Hutchinsons says that black-grass has become more and more difficult to control year on year and he sees Avadex is a key active ingredient to incorporate into future weed control programmes. "Avadex also seems to be less affected by adverse conditions, which makes it an important herbicide to start the control programme."
David Ellerton recalls that traditionally Avadex was used for the control of brome and wild-oats (and it still does control these weeds), but now because black-grass has come to the fore, it can play a key part of the mix. "Avadex pre-emergence followed by a flufenacet product such as Crystal (flufenacet + pendimethalin), Liberator (flufenacet + DFF) or Vigon (flufenacet, DFF + flurtamone) 7 to 10 days later forms an excellent basis to any black-grass programme. Stacking residuals sequentially or tank-mixing together is vital in the battle against this weed."
David also reports that in recent NIABTAG trials Avadex appears to be less affected by difficult conditions. "In these trials it seems that in the more difficult years 2011 and 2012 Avadex gave more consistent weed control than other residuals. Not that I think it should be used in exceptionally dry conditions, but this makes it a useful component to start with."
He observes that in the past many growers chose not to use Avadex Granules because of the perceived difficulties of application, but nowadays many more growers are getting tooled up to apply it themselves and there are many more contractors available. "I would have thought that it is best if you can apply the granules yourself- not only will the timing be spot-on but you also don't have any additional costs of application," says David.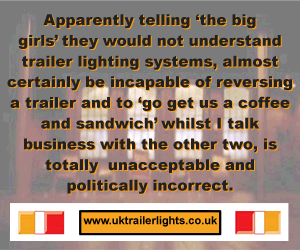 "It is not just black-grass: Avadex Granules also has a useful effect on a range of broad-leaved weeds when used pre-emergence. Weeds that are sensitive pre-em are cleavers, charlock, chickweed, poppy, field pansy, speedwell, forget-me-not, fumitory, mayweeds and red deadnettle. It is a good all-round product when used pre-em, which I see as its best timing."
Dr. Dominic Lamb of Gowan also reports an upsurge of interest in the residual herbicide Avadex 15G Granules. "Many growers have been successful in finding ways of applying Avadex Granules, as it fulfills a key role in the control of difficult-to-control grass-weeds such as black-grass, annual meadow-grass and wild-oats as well as some common broad-leaved weeds and it can be used in both winter wheat and winter barley. Recently many farmers have invested in their own applicators such as the TechNeat applicators or have sought to employ a contractor to apply Avadex, as they are keen to integrate this active ingredient into their weed control programme."
Avadex Excel 15G contains 15% w/w tri-allate, formulated as granule. It is recommended on all winter wheat, winter barley, durum wheat, triticale, winter rye, winter field beans, spring barley, peas, spring field beans, forage legumes, sugar beet, fodder beet, mangel and red beet. It controls wild-oats, volunteer (tame) oats and moderate populations of Italian rye-grass, annual meadow-grass and black-grass. Applied pre-emergence of weeds, useful control of annual broad-leaved weeds including cleavers, charlock, chickweed, common poppy, field pansy, field speedwell, forget-me-not, fumitory, ivy leaved speedwell, mayweed spp and red dead-nettle is obtained. It is applied at a dose rate of 15 kg/ha, with one application per crop. It is packed in a 1-ha pack (15 kg).
Comments
No comments posted yet. Be the first to post a comment