Interagro's technical manager Alan East is of the view that farmers should adopt an integrated approach to black-grass control involving cultural and chemical control, with each activity bringing an added benefit. "It is a case of 'every little bit helps' in the on-going battle against this highly competitive weed and the addition of a specialist adjuvant to pre-emergence herbicides can play its part by adding between 3% to 8% extra control, which is well worth having," Alan says.
"With black-grass being such a prolific seeder, its control is a numbers game, with each activity, be it cultural or chemical, aiming to reduce weed seeds and so adding to the final result. Rothamsted estimate that 1000 black-grass seeds/m² can reduce yields by 50% and 100 black-grass seeds/m² reduces yield by 20%. There is no one single solution but every percentage point of increased weed control in the programme makes a difference," he says.
"This year some growers will have had time to use a stale seedbed to reduce black-grass populations, spraying off black-grass with glyphosate, in mix with the specialist adjuvant, Katalyst. Others may have the opportunity to delay drilling in their worst fields or even change to more spring cropping. All winter cereal growers must look to maximise the performance of their pre-emergence herbicides in wheat, stacking herbicides with different modes of action as tank-mixes or sequences. The use of the specialist adjuvant BackRow will also help by adding between 5-8% weed control as demonstrated in distributor trials," says Alan.
He explains that BackRow is a unique, complex blend of non-ionic surfactants, emulsifiers and specialist oils, designed to optimise the deposition of pre-emergence residual herbicides such as Crystal (flufenacet + pendimethalin), Liberator (flufenacet + diflufenican), Movon (flufenacet + diflufenican + flurtamone), Defy (prosulfocarb) or Stomp Aqua (pendimethalin) by minimising drift and ensuring uniform coverage of the soil surface.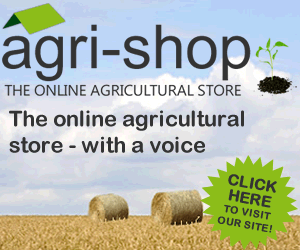 "BackRow keeps the herbicide where it is meant to be, improving its targeting and enhancing its herbicide partners overall performance. It improves soil deposition and coverage, ensuring that the residual herbicide is uniformly distributed within the upper soil profile where weeds are active," he explains.
Alan points out that the black-grass pressure this year will be high, following disappointing control last year, leading to high weed populations remaining and high weed seed return. "Control of black-grass was poor, due to a combination of factors including extreme weather conditions, few spraying opportunities for residuals and late herbicide applications for post-emergence herbicides. Control of black-grass this autumn is a priority as it is so competitive and you really need to get on top of this weed early on. BackRow can actively contribute by enhancing performance of a range of pre-em herbicides. "
To get the best from BackRow, weeds should not be emerged, weed seeds should be contained towards the surface of the soil profile and the partner herbicide should be active through both root and shoot. It can be used safely on peri-emergent crops. It works best in soils with clay particles to absorb onto. BackRow is recommended at 200 mls/ha in the autumn, irrespective of water volume. It is approved for use in cereals as well as winter oilseed rape, winter beans potatoes, maize, peas, spring beans and sugar beet.
Comments
No comments posted yet. Be the first to post a comment