Advances in technology and research to show how they can help run a business effectively and make life easier for those working in agriculture will be explored at this year's Farmers' Union of Wales autumn conference at Aberystwyth Art Centre on Monday November 25.
"Based on the theme Moving Agriculture Forward Through Technology and Research, the conference will be divided into three sections, each focusing on different aspects of technology and research which is already moving agriculture forward," said FUW president Emyr Jones.
"Such developments allow businesses in any industry to expand quickly and efficiently and for agriculture it couldn't be more important to embrace the progress made and familiarise ourselves with the latest innovations such as mobile phone apps, alternative energy and cost effective and selective breeding of livestock.
"With ever-increasing pressure on low production costs, farmers have to maximise output whilst controlling costs. This conference will provide a platform for a wide range of speakers and for us as farmers to find out how we can make our businesses run more efficiently and cost effectively through the use of modern technology," added Mr Jones.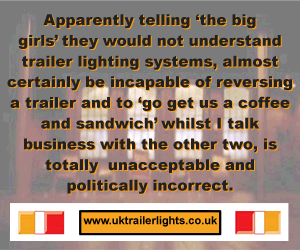 In the first session T G Allison technical engineering manager Tomos Allison will speak about applied on-farm technology, Nuffield Farming Scholar and Montgomeryshire farmer John Yeomans will talk about video grading of carcasses, Aberystwyth University biochemistry lecturer Russell Morphew will give a presentation on advances on the liver fluke vaccine and Nuffield Farming Scholar Robert Hodgkins will speak about ram management, genetic improvement and performance recording.
The second session will focus on mobile phone apps with presentations from Aberystwyth University Grassland Development Centre extension officer Huw Powell on the university's "Mobile Farm" apps, St John Ambulance director of marketing, PR and fundraising Suzanne Cass will introduce their "First Aid For Farmers" app, Agri Advisor representative Gail Lewis will speak about their "Farm Med" app and a live demonstration and presentation will be given by Rural Payments Online programme manager Anthony Pritchard on "RPW Online".
The final session will focus on renewable energy with presentations by Philip Meade of Davis Meade Property Consultants, wind energy specialist Paul Burrell of Anemos and a representative from Harper Adams Energy Ltd will give a presentation on the Anaerobic Digestion Unit at Harper Adams University College, Newport, Shropshire.
Each session will be followed up with a question and answer session.
Comments
No comments posted yet. Be the first to post a comment