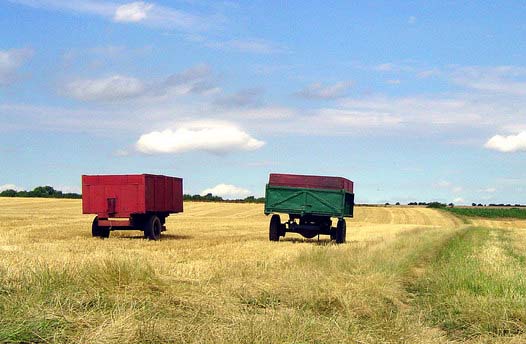 North Wales Police and Crime Commissioner Winston Roddick will visit the Farmers' Union of Wales stand during next week's Merioneth County Show at Bala to meet farmers and people from rural areas to discuss the force's new rural crime plan.
Mr Roddick will be on the union's stand from 1pm together with Dewi Evans, one of the rural crime officers recently appointed for Gwynedd and Anglesey.
Tackling rural crime was one of the first pledges Mr Roddick made after his election last November and since then North Wales Police has developed an action plan to address the types of crime affecting rural areas. It is the first force in Wales, and one of a few throughout the UK, to launch such a plan.
Mr Roddick said: "I have a duty to listen to the views of people in north Wales and to represent those views when setting the strategic direction for the police.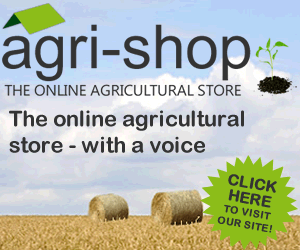 "During the election period I spoke to many hundreds of people and was told time and time again by people living in rural and often isolated areas that they are becoming increasingly worried about crime in their communities.
"I spoke to several farmers who have experienced some form of rural crime, including theft of equipment, fuel, scrap metal and animals. Through the Rural Crime Plan, the police will focus on further reducing and preventing crime and making people feel safer both at home and in public places."
One of the key features of the North Wales Rural Crime Plan is a brand new team of seven PCSOs and three police officers dedicated to dealing with rural crime.
FUW Meirionnydd county executive officer Huw Jones said the union welcomed the introduction of the rural crime plan. "Our members are very glad of the opportunity to put their views forward to the Commissioner and we are delighted that our voices are being heard.
"Investment in tackling rural crime will be a great boost for the farming economy and will enhance the safety of rural and isolated communities."
Mr Jones said, just like last year, the union will have a larger marquee to cope with increasing number of members visiting the stand. "Once again a warm welcome is awaiting members and friends of the FUW and numerous associations and bodies who work closely with us.
"The union's ladies section for the Dolgellau areas - which include Dinas Mawddwy, Trawsfynydd and Gellilydan areas - have been busy preparing refreshments for the hundreds who will attend."
There will be ample opportunity to discuss the Glastir agri-environment scheme and the latest developments with FWAG Cymru Wales director Glenda Thomas who will be on the stand between 10.30am and 12.30pm to assist members.
Dwyfor Meirionnydd MP Elfyn Llwyd will attend at noon and the constituency's AM and chairman of the Assembly's environment and sustainability committee Dafydd Elis Thomas at 2pm. Meirionnydd RABI branch will also be represented on the stand.
David Foode of E-On Energy will be present throughout the day to highlight the FUW partnership with the company to offer reduced rates for electricity supply.
Natural Resources Wales (NRW) catchment co-ordinator Nicola Edwards will be present to help members register Agricultural Waste Exemptions which must be done before the October 1 deadline and between noon and 2pm NRW's Dafydd Rees Roberts will discuss any issues relating to the Internal Drainage Districts in Meirionnydd.
Representatives of Davis Meade Property Consultants will also be on the stand to discuss issues such as rent reviews, compensation claims and farm renewable energy options.
Comments
No comments posted yet. Be the first to post a comment