Judi James, 53, from Littlebredy in Dorchester has been shortlisted to the final eight out of thousands of entries for UK Worker of the Year 2013.
Judi, who set up her own RSPCA Freedom Foods veal production unit alongside carrying out her daily farming duties, will be one of the eight finalists battling for the title of UK Worker of the Year, as competition organisers, along with sponsors Dickies and Suzuki GB, move a significant step closer to finding Britain's number one worker for 2013 - from across the nation's workforce.
Judi enthused: "I'm stunned and surprised to be in the final of UK Worker of the Year. It's a really exciting time in my life. I'm looking forward to the gala evening."
UK Worker of the Year is now in its fourth year of looking to recognise, reward and promote excellence in the British workforce and the word has spread wider than ever before about both the competition and what is involved. The standard of entries has been outstanding this year. So much so that we couldn't separate a number entrants and had to go with eight finalists instead of six," enthuses Maurice Morton, sales and marketing director for the world-renowned workwear firm Dickies. "The competition really took off this year and we're in for a thrilling gala evening."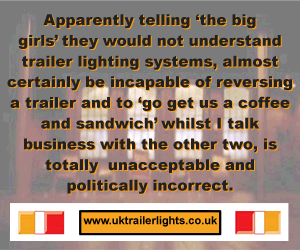 The prizes on offer to those people who best embody what doing a good job is all about, no doubt constitute a considerable incentive to enter. The winner of the competition this year will have the luxury of choosing whether they'd like to drive home in a Suzuki Swift car or a Suzuki GSR 750 motorcycle. Other prizes on offer include thousands of pounds worth of holidays from Thomas Cook for the runners up as well as a host of high quality workwear from Dickies.
Judi, along with the other seven finalists will know their fate at this year's gala event, where organisers have altered the format of the competition, where the audience will vote live for their winner on the night. In the past, finalists have been put in front of a judging panel, with the team of judges picking their winner beforehand and announcing it an the gala event. However, this year's alterations mean that Judi's fate, along with the other finalists, rests in the hands of the audience.
Comments
No comments posted yet. Be the first to post a comment