Scottish farmers remain central to the nation's ambitious energy generation targets according to NFU Scotland President Nigel Miller.
While the future contribution from farm-based energy projects is likely to be considerable, guarantees over future tariff support and action around the Scottish Government's own Agri
Renewables
strategy are needed to make the most of the opportunities.
NFU Scotland's President made the comments as he opened the second day of AgriEnergy 2014, a two-day event at Thainstone near Inverurie, Aberdeenshire that showcased the latest developments in
wind
,
solar
,
biomass
, hydro, and other forms of sustainable energy. It was organised by ANM Group and Aberdeenshire Council.
Speaking to delegates, Mr Miller said: "Energy is never far from the headlines and in recent days and weeks we have had energy security issues relating to Russia and the Ukraine and an international climate change report urging governments to increase the momentum towards renewables.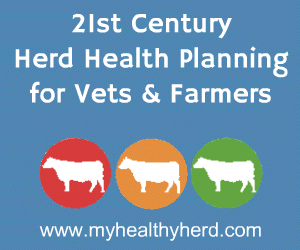 "Within the UK, the problems facing the coal industry, a pull back from offshore
wind
investment by Scottish and Southern Energy and the rigid political position taken by the Conservatives against onshore
wind
in England - all make for a complex mix of drivers in the Scottish and UK energy supply sector.
"There are some certainties. Capacity is needed and low carbon or renewable generation must fill that gap. Farm-based energy projects are in an ideal place to help fill the shortfall and add to the £20m electricity value already generated on farm and by small businesses.
"The sector in Scotland still faces challenges and the Scottish Government's recently launched Agri
Renewables
strategy must pick up the pace, working quickly to rebalance the operating and planning environment for those investing in new projects. The availability of grid connection, particularly in more remote areas, is a block in the system that deserves priority status.
"The scaling back of feed-in tariffs at a UK level creates uncertainty but on many farms, energy developments are still continuing as improved technology helps to create efficiency and value in a more commercial world.
"Wind projects can still create significant incomes or strip costs out of farm energy costs but Scottish farmers are also looking well beyond
wind
as the only option.
"The big headline in 2014 must be the extension of the renewable heat incentive (RHI) to domestic systems. The Union's
Renewable
Development Initiative has already shown farmers several case studies where
biomass
is already making a big contribution at business level. With the target of pushing Scotland's renewable heat sourcing to over 10 percent by 2020 there is now an opportunity for many farmers to move over into green heat systems.
"On
solar
, I visited two farms in Aberdeenshire this week where
solar
panel arrays were contributing to the business and the potential for
solar
in Scotland is only just becoming apparent.
"Second generation farm scale biodigestion is moving the technology away from food waste and maize to livestock slurry as a major feedstock and opening it up the larger dairy units. But here, concerns over tariff level cuts have prompted us, in recent weeks, to make representation to the Department of Energy and Climate Change, urging them to reconsider or risk stalling this as an option for dairy farmers.
"It is clear Scottish farmers are ready to move on the next level in farm-based energy generation and this event gives them access to the expertise and technology capable of delivering better energy yields and payback on investment."
Comments
No comments posted yet. Be the first to post a comment