Farmer s despair as nearly a quarter of dairy herd lost to TB
Farmer's despair as nearly a quarter of dairy herd lost to TB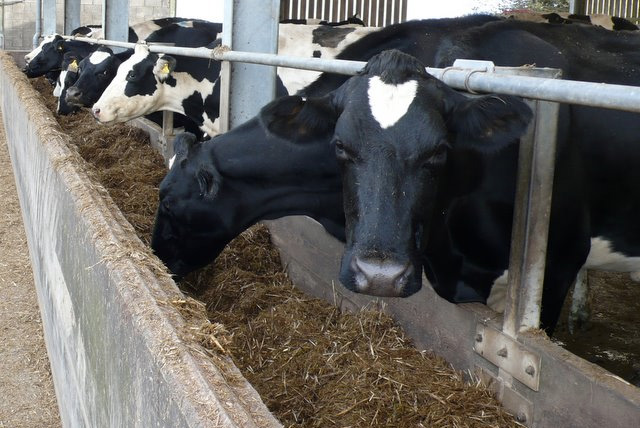 Dorset dairy farmer Paul Gould is facing the prospect of losing nearly a quarter of his closed dairy herd after the animals reacted positively at his latest routine bovine TB test.

Mr Gould said: "I've had 36 reactors, including 31 of my in-calf heifer replacements which were due to calve in this year. Let's be clear about this, this means that pregnant cows will be sent for slaughter.

"Our last TB test was last June and we were completely clear. We're a small family farm with 160 British Friesian cows. We've been a closed herd for 60 years, which means that all the cattle were born and bred on the farm and I don't want to compromise that by bringing any animals in. We have badger setts on the farm and as far as I'm concerned there's only one source of infection that this could have come from.


"Losing all these cows in one go is going to have a serious impact on the business. It means we'll have no replacements at all this year and we'll lose nearly a quarter of the herd. It will probably take us three years or more just to get back to where we are now. It's devastating and we don't know what our next TB test in 60 days will bring."

32,620 cattle were slaughtered in Great Britain due to bovine TB in 2013.

This equates to almost 90 cattle being killed each day as a result of the disease.

The figures showed that the incidence rate – i.e. the proportion of previously TB-free cattle herds found to be infected with new incidences of the disease – was 4.5%. This means the rate has been at an unacceptably high level of above 4% for a decade and shows the steady toll of bovine TB on British cattle herds.

NFU President Meurig Raymond said: "The terrible situation Paul finds himself in reinforces the need for action to be taken on all fronts to tackle bovine TB. He has done everything he possibly can to stop this disease infecting his herd and yet is still facing losing nearly a quarter of his cows because of the infected badgers living in or around the farm.

"While we're confident that the pilot culls will deliver a reduction in bovine TB in Somerset and Gloucestershire, farmers in other parts of the country where the disease is rife like Dorset face the despair of continually fighting a losing battle to control it without any means of preventing badgers continually reinfecting their cattle.

"There is little point in increasing regulations on farmers when the disease isn't being tackled in wildlife. Until we do that reinfection will continue to occur and farmers like Paul will be powerless to protect their businesses. Controlling the spread of the disease is absolutely essential and culling badgers where bovine TB is endemic must play a role in any strategy to deal it.

"The government's TB eradication strategy highlights the need to control the badger population in areas where TB is rife. The NFU will now be looking at the best ways of rolling out this policy to other areas where farms and farmers are having to deal with the scourge of TB on their farms."

Farming Minister George Eustice said: "Our efforts to control bovine TB have kept outbreaks steady over the last ten years, but we are still nowhere near an acceptable position. Almost 90 cattle are being slaughtered each day due to bovine TB and we cannot allow that to continue.

Defra consulted on a 25-year TB eradication strategy last summer, which included proposals for disease surveillance, pre- and post-movement cattle testing, removal of cattle exposed to bTB and wildlife controls including culling and vaccination trials. The final strategy will be published this Spring.

It will also focus on the development of new techniques such as badger and cattle vaccines and new diagnostic tests that could one day offer new ways of tackling the disease.

Download
08-04-2014 12:38 PM | Posted by: barbara
It is tragic to hear of cows being slaughtered because of this desease. I do not eat meat because i hate any animal being slaughteted. However, everyone must pull together and sort this out we need to stop just looking at killing badgers there are other reasons for this desease and there apppear to be ways of controlling it......if only certain groups of people would agree to do so. Please for the sake of cattle and wildlife which i adore both lets be grown up and get together to sort it.
Barb, Bedfordshire.
08-04-2014 13:03 PM | Posted by: Barbara
This is tradgic and it really upsets me , i do not eat any meat because i hate the thpught of any animal being slaughteted. However, it appears that Badgers are not always the reasons for spreading TB....yes it has to be controlled better still stopped no one against the cull is disagreeing with that. Why do the NFU and experts against the cull not get together and sort this out. There is a way forward if only certain groups of people would agree to do so. Let them look at all the options to save any more innocent badgers or cattle being killed both are adoreable neither deserve to die when i understand there are optoons.. Barbara , Beds
08-04-2014 13:21 PM | Posted by: Barbara
Why does this Dorset Dairy farmer not contact the Dorset Badger Vaccine group who i am sure would try to help. Not sure that is the correct name for the group but sure he could find it...if wanted to.
08-04-2014 15:40 PM | Posted by: george
how does meurig raymond know the badgers are 'infected'? has he/she done some tests on the badgers on the farm? not a single badger butchered in the culls last year has been shown to have been carrying tb.
08-04-2014 16:22 PM | Posted by: Roger Broad
Some 1800 Badgers were culled and 180 post mortem tested and yet no scientific evidence has been produced on infection levels. Perhaps that was deliberate? Wales has just produced its second year report on Badger vaccination of 1352 badgers at a cost of under one million pounds. over 90% of landowners in the designated area permitted access to their land and some 486 farms were included.Their reduction of BTB incidence is significantly above that recorded in England. The Cull in england was described as " inhumane and ineffective" I have read the IEP report and the inhumaneness was appalling.Science has been bypassed by Paterson and the NFU to the extent that priorities for funding for cattle Vaccination and Cattle testing have been squandered on the culling. For no discernible Benefit. The Politics needs to stop and be replaced by Humane Science. otherwise more time and money will be wasted.

09-04-2014 02:11 AM | Posted by: Clued-Up
This Gould quote speaks volumes: "We have badger setts on the farm and as far as I'm concerned there's only one source of infection that this could have come from".

There's no evidence ANY of the local badgers have TB, this farmer just "knows" badgers are the cause of his problems. Consequently, he's not going to investigate any further.

As a dairy farmer Gould should know the present bTB test misdiagnoses 20% cattle, leaving unidentified infected animals to continue infecting their herd mates. Has he used the newish and more sensitive blood test to check the bTB health of all his herd?

Has Gould had tested any farm non-bovines which could be spreading bTB (eg farmed deer, alpacas, sheep, goats and pigs)? Has he brought in expert advisors to check his on-farm biosecurity procedures?
09-05-2014 14:25 PM | Posted by: Pat Carroll
There are alot of welfare issues within this article. My opinion is that 1)The welfare of the family behind the farm is affected. This is after all their livelihood. 2)The animals which will be slaughtered, it is most unfortunate but ultimately for the greater good. 3) The welfare of badgers, I'm sorry but there is no argument in my eye's the control of badgers in Ireland is directly proportionate to the reduction and virtual eradication of TB in it's Dairy herd.
Display name

Please enter your name

Email
(optional)
Comment

Please enter your comment

Post Comment


Your comment submitted successfully.Please wait for admin approval.

Some error on your process.Please try one more time.