08-07-2014 11:40 AM
| News
A farmer whose herd of pedigree Jersey cows was established 110 years ago by his great-grandfather has told how his family has been "to hell and back" following the farm's first positive TB test.
Ian Corner said he hadn't brought any animals onto his farm in Oxfordshire for 14 years and his cows had no contact with any other cattle while grazing in the fields but two had still tested positive for the disease and had to be slaughtered.
Mr Corner said: "All the animals on this farm were born here and before February we'd never even had one cow give an inconclusive reaction, never mind a positive test. In February we had our annual whole herd test and we had four inconclusive cows. We had another test 60 days later and two of them went clear and two reacted positively to the skin test which meant they had to be slaughtered.
"It's like going to hell and back. It's like having a sentence hanging over you and there's nothing you can do about it. Until you've been through it you don't realise the disruption it causes and the impact it has on your whole family and your business.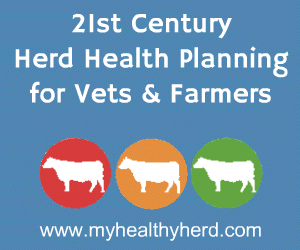 "Two years ago we were in a four-year testing area but we're now on annual testing because the disease is spreading this way. We've almost been able to follow its progress down the valley and see it coming towards us and we feel helpless because there's nothing we can do."
Mr Corner's herd was started in 1904 by his great-grandfather Dr Harry Corner, an eminent brain doctor working in London who believed that the milk from the Jersey cow was beneficial to the human brain. The herd has evolved to become one of the highest yielding Jersey herds in the country and one of the few remaining dairy herds in Oxfordshire.
"We're very proud of what we do and what we've achieved and the health and welfare of our animals is always our highest concern. These animals are part of our lives. They're born here, they're raised here, and you do become attached to them, I don't care what anyone else says.
"I don't understand how people can say they're concerned about wildlife if they're not concerned about the disease in other animals. If we're testing cattle regularly and slaughtering those animals that test positively for the disease we need to develop a test for wildlife so we can find out where the disease is and stop it spreading further."
Mr Corner said he was also concerned that his animals had to be taken to Crewe to be slaughtered and weren't slaughtered until they day after they had left the farm.
"I don't understand how anyone can say that taking animals on such a journey and leaving them overnight is good animal welfare," he said.
NFU President Meurig Raymond said: "Cases like this show that bovine TB is continuing to affect new farming families and businesses and re-emphasises why we must do everything we can to control and eradicate it."
Comments
08-07-2014 13:37 PM
| Posted by MJ
www.warmwell.com

May 23rd 2014 ~ The farmer offered to pay the £200 difference to ensure his TB reactor cattle were slaughtered locally, but AHVLA officials refused.
10-07-2014 08:05 AM
| Posted by Sandra Bryant
A very sad case, is the test itself efficient and reliable . What are the rules for the rest of the EU, and now farmers will face another challenge with the change in chemical sprays, yet again will this be enforced in the rest of Europe? Probably not.