Lincolnshire farmer David Revill was the winner of the The Voluntary Initiative (VI) "Right One!" quiz run at Cereals 2014.
The quiz, sponsored by the Agricultural Industries Confederation and the Crop Protection Association, asked entrants to identify the name of the new campaign to raise awareness of illegal pesticides. Mr Revill was drawn from the many entrants who correctly identified 'Watch Out!' as the right answer.
Mr Revill does all the spraying on his 50 Ha, arable farm near Gainsborough. He buys all his chemical through H L Hutchinson/ Cropwise so he is confident that it is extremely unlikely that he will be presented with any illegal pesticides.
Mr Revill was very pleased with his win and fully supported the Watch Out! campaign: "I know farmers can be tempted to cut corners to save a few pennies, but buying illegal pesticides is a risk not worth taking: the product might not work, could damage the crop and leave residues in the soil. It's the sort of thing that also damages the public image of farming."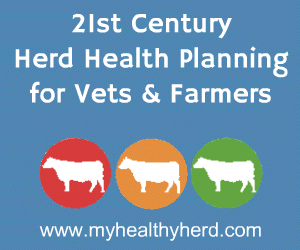 Comments
No comments posted yet. Be the first to post a comment