Clwyd farmers have expressed their despair and anger at a Welsh Government decision to change the way farmers are compensated for cattle slaughtered as a result of testing positive for bovine TB.
Members of NFU Cymru discussed this matter at a recent meeting held in Denbigh. Clwyd county Chairman, Ivor Beech said, "The consultation looks at moving from the current system whereby animals are valued individually, to a system whereby the value of an animal is determined by reference to a table pre-populated with GB average livestock market sales data.
"Some of the comments within the Welsh Government document are quite insulting. In one place the document states that the current system 'does not provide sufficient incentive for farmers to keep disease out of their herd'. This is an outrageous statement. Despite receiving compensation for slaughtered cattle following a positive test, farm businesses suffer a heavy financial burden having to bear the consequential losses from the shortfall in milk sales or blood lines from a herd breakdown as well as the cost of movement restrictions placed on affected farms. These costs are not compensated for and, in some cases, run into tens of thousands of pounds.
"We are absolutely against this proposed move away from the current system. Moving to a crude and imprecise system of an average tabular valuation will mean that poor quality animals are overvalued, whilst good quality animals are undervalued. We do not believe that the 51 different categories of animals that the Welsh Government propose to have in the valuation table will ever truly reflect the diverse values of different animals. These vary enormously according to breed, age, sex, bloodline/pedigree status, seasonality and organic status. Neither will they be able to take in to account geographical differences in prices that do arise."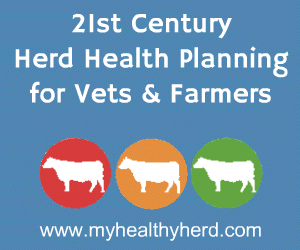 Ivor Beech concluded, "This consultation is a step too far and we ask that Welsh Government urgently reconsider these damaging proposals."
Comments
No comments posted yet. Be the first to post a comment