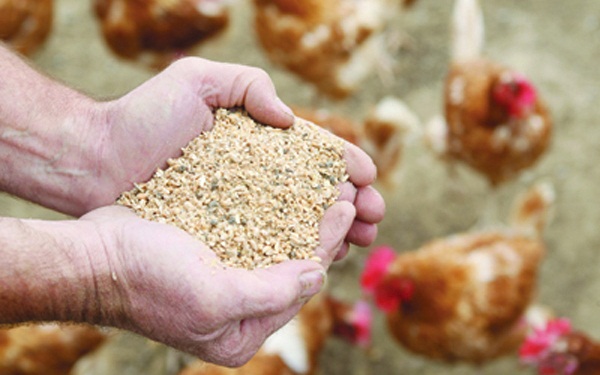 South West farmers are facing one of their toughest starts to a new year as they battle to keep livestock fed and healthy in the face of poor forage, high feed costs and continued bad weather.
Cattle are spending longer indoors this winter due to the wet weather – but summer deluges had a huge impact on silage quality and farmers are having to use more bought in and supplementary feed, for which prices are high - again because of weather-related poor yields.
At the same time there has been less revenue coming into many farming businesses, with poor forage being blamed for falls in milk yields per cow right across the UK and leading to beef farmers struggling to produce cattle at their finished target weight.
Sheep farmers face similar issues with poor quality and quantity of grazing, the need to supplement feeding and the practical issue of tending flocks and managing lambing time on sodden and increasingly muddy fields.
"Our inspectors are on the ground every day talking with and supporting farm business and the combination of problems our Members are having to deal with right now is causing real distress" said Philip Wilson of Cornish Mutual.
"Soil quality is affected due to soluble nutrients being washed away by the rain which has affected the quantity and quality of fodder and on top of that feed prices are high globally."
"However, farmers feel they have no choice but to winter cattle indoors for longer due to the rain and the risk of damage to waterlogged fields by grazing cattle, which they fear could affect their Single Farm Payment for the upkeep of the land. In Somerset in particular, many fields are simply still underwater."
"There's no doubt animal wellbeing has suffered also as a result of the weather and this is reflected in the reports of reduced milk yields and animals coming to market showing signs of the poor quality of the grass and the forage they've been eating in recent months."
Dr Michael Lee at an NFU Cymru Annual Poultry conference said: "Feed costs are a key element to the profitability of a poultry unit."
"The price of wheat a soya has rocketed and we need to reach a point where poultry producers can have access to a sustainable source of protein."
Research into alternative protein sources for all ruminants and aquaculture, is underway at IBERS.
Last year IBERS started a couple of projects looking at the nutritional value and improving yields of lupin, pea and bean crops in collaboration with industry and other research partners. The main aim of the projects is to give farmers more control on the sourcing of protein by providing alternative home-grown solutions.
Clare Morgan, NFU Cymru Poultry Board chair said: "The common theme from the Conference was that feed price is eroding profits."
"We know that the wheat yield and quality were badly affected by last year's extremely wet season and the poultry sector is now suffering."
The latest NFU survey on poultry cost of production shows a considerable rise in feed costs across all the categories of poultry production.
Feed costs for both cage eggs and free range eggs have risen by £60/t compared with January 2012, while broiler producers also reported an increase of £50/t in feed cost.
"We should not lose sight of the fact that the feed price is not just high in the UK, it is a global situation" Morgan said.
Comments
No comments posted yet. Be the first to post a comment