30-09-2005 00:00 AM
| News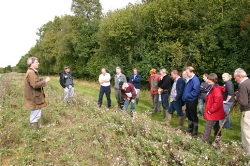 Local farmers turned out in force on Wednesday (28 September) to see at first hand how land management for the benefit of wildlife and the countryside can be dovetailed with their prime business of producing food. They visited 1,500-acre Roundwood Estate, near Micheldever, Hants, where manager Jon Harley explained and demonstrated how the largely arable farm is participating in the Environmental Stewardship Scheme launched in March this year by Defra, the Department for Environment, Food and Rural Affairs.
The visitors were shown various practical aspects of the scheme, under which farmers are paid to manage their enterprises in an environmentally friendly way. These included, at Roundwood, hedgerow management to encourage flowering and berry production that is beneficial to birds; buffer strips at the edges of fields which encourage all types of wildlife; the sowing of wild bird seed mixtures as well as pollen and nectar flowers; the creation of banks which encourage beetles; and plots which attract specific wild bird species, such as skylarks and stone curlews.
Harold Makant of Defra's Rural Development Service (RDS) described the scheme as "simple to operate, with the emphasis on the environment rather than on agricultural production". He reckoned that 80 per cent or more of the country's farmers would be taking part in the scheme within two to three years "which is good news for all wildlife, as well as the countryside itself".
Representatives of ADAS, The Game Conservancy Trust and the Royal Society for the Protection of Birds (RSPB) were equally enthusiastic about the scheme.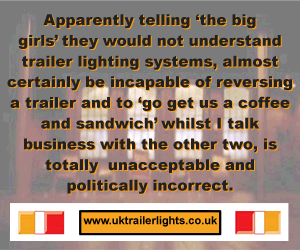 Further free half-day, practical on-farm demonstrations and walks are planned for the South East Region. Those interested in attending should contact ADAS via either email at conservation@adas.co.uk or telephone the events hotline on 01954 268301.
Comments
No comments posted yet. Be the first to post a comment