24-04-2014 15:34 PM
| News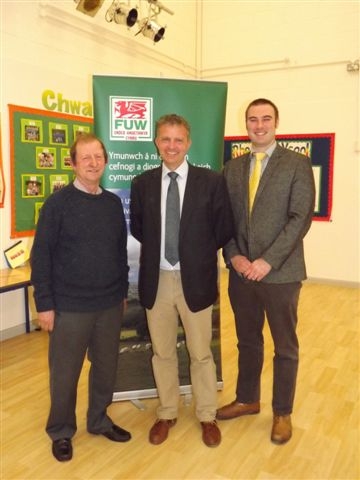 ISSUES RAISED: From left, FUW vice president Brian Walters, Philip Meade and Rhodri Jones.
Carmarthenshire farmers expressed their views about the proposed Brechfa
wind
farms connection project during a well attended meeting organised by the Farmers' Union of Wales county branch at nearby Peniel community school hall.
"A lot of issues were raised and useful advice provided by Philip Meade, of the FUW's Oswestry-based property consultants Davis Meade, and solicitor Rhodri Jones from Agri Advisor of Pumsaint," said the union's Carmarthenshire county executive officer David Waters.
"Among members' concerns were the potential implications of the project on a variety of issues including planning, land rights, land agents' fees costs and guidance to landowners."
The project involves Western Power Distribution (WPD) providing a connection between the proposed Brechfa Forest
wind
farms and the electricity network, said Mr Waters.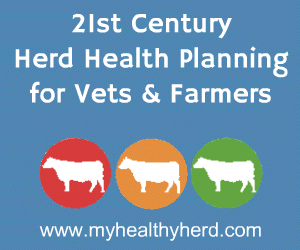 "As the electricity distributor throughout Wales, they have a legal responsibility to connect the new power generation to the electricity network.
"WPD is not involved with the development of the proposed
wind
farms. Their plan is to provide a network of electricity lines carried on twin wooden poles from the
wind
turbine
s and connect to an existing overhead power line running from Llandyfaelog, south of Carmarthen, to a sub-station north of Swansea, thus reducing the length of the new connection."
Proposed routes and summary packs have been sent to potential affected individuals along the proposed routes and consultation events have taken place recently.
Comments
No comments posted yet. Be the first to post a comment