Decisions made by MEPs have a direct impact on UK farms so the NFU said it is important farmers get elected representatives that will protect their interests in Brussels.
With the European elections due to take place on Tuesday 22 May, the NFU has organised a 'Question Time' style event for farmers at its regional office (Agriculture House, 1 Moss Lane View, Skelmersdale, WN8 9TL) on Wednesday 7 May.
Debate will centre on the UK Farming Unions' manifesto – Backing the business of British farming. UK agriculture is good for the economy, for the environment, for employment and ensures quality food supplies for consumers here and across the world. Based on these principles, the manifesto aims to inform Members of the European Parliament and others about the UK Farming Unions' priorities for the years ahead. Farming is critical to both the UK and Europe's economy, and vital to ensure growth and employment in rural areas throughout the EU. UK farmers are therefore calling on MEPs to help maximise the potential of the sector and create a policy environment in which our farmers and growers can thrive.
Beginning at 7pm and lasting until 9.30pm, a candidate from the Conservative Party, Labour Party, Liberal Democrats, UKIP and the Green Party will be in attendance with each candidate giving a three minute speech on behalf of their respective party about what they'll do for agriculture. Questions will then be taken from the floor.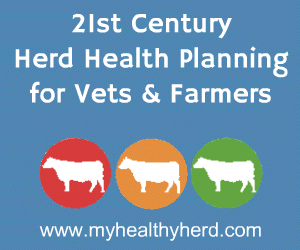 The event will be chaired by NFU North West Chairman Thomas Binns who is a livestock farmer from Downham in Clitheroe. The candidates representing their parties in this debate on the panel are as follows:
Conservative Party
– Kevin Beaty is a dairy farmer and Eden councillor. He was one of the first farmers in the country to take on a Farm Business Tenancy agreement and used to have Holstein cows on an organic system before switching to Jersey cows. He runs the 144 hectare Hilltop Farm in Ivegill near Carlisle, Cumbria. If the Conservative Party wins three seats (which they currently hold), he will be elected.
Labour Party
- Wajid Khan was born in Burnley and was educated at the University of Central Lancashire. He is a university lecturer and Burnley councillor. Mr Khan is fourth on Labour's list of candidates - so the party would need to win 50% of the North West seats in order for him to get a ticket to Brussels.
Liberal Democrat
– Chris Davies MEP is from Lytham St Annes and has been an MEP for the North West since 1999. He is the former leader of the Liberal Democrat group in the European Parliament and leads its list of North West candidates again this time round.
Green Party
- Peter Cranie was born in Scotland and was educated at Keele University. He lives in Liverpool with his young family, works as a lecturer in Lancashire and leads the Green Party's list of candidates. In 2009 he was just 0.3% short of winning a seat in the European Parliament.
UKIP
- John Stanyer is married with three children. He was born in Manchester and lived in Stockport most of his life before moving to Cumbria several years ago. He now lives in Wigton with his wife Janet. John left school aged 16 to become an engineer before starting his own construction company. He has worked in property, financial services and construction for 25 years and now runs a smallholding in Cumbria where he keeps sheep and poultry. John is a candidate for UKIP and is last (eighth) on its list of North West candidates
NFU North West Regional Director, Robert Sheasby, said: "This is likely to be a lively affair with a candidate from each of the main parties attending. Farmers need to make this their chance to high
light
their concerns and needs to the candidates. As a consequence of recent changes to the powers of the European Parliament, it is now the case that the MEPs we elect at the end of May have the power of co-decision. Consequently, on many occasions these elected MEPs will be voting on regulations that will affect farms.
"There is no doubt that for many farmers the money that comes from the Common Agricultural Policy is essential to their businesses. Therefore the need to ensure that MEPs understand agriculture and horticulture is enormous. We can only do this if we engage with the candidates and take the time to tell them about the concerns we have, and more importantly about what could make us more competitive and productive. This election will see the MEPs influencing and shaping the next round of CAP reform, so it remains important that we ensure those trusted with this decision understand the consequences and impacts of their decisions."
The 'Backing the business of British farming' manifesto (written by the NFU, NFU Scotland, Ulster Farmers' Union and NFU Cymru) has six themes which the unions are seeking to ensure that MEP candidates are supportive of. These themes are CAP, international trade, the environment, science and technology, food supply chains and crop protection. The manifesto sets out the challenges and opportunities that lie ahead.
Robert added: "It is widely accepted that demand globally for food is going to increase over the next 30 years. Consequently, those elected have a responsibility to deliver a regulatory framework that will enable us to deliver sustainable and competitive food production. This can be achieved through sound policy decisions being made, based on good science, to enable us to provide for our own country and for export markets."
Comments
No comments posted yet. Be the first to post a comment