Farmers let down by EU seeds decision
Farmers 'let down' by EU seeds decision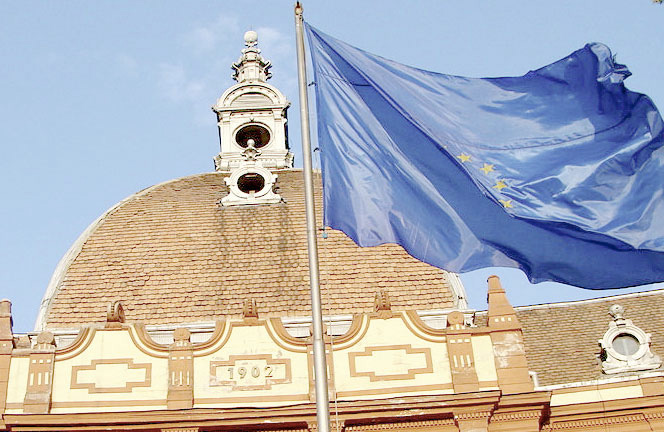 The European Parliament's decision to reject proposed Plant Reproductive Material (PRM) legislation represents a 'backwards step', according to the National Farmers' Union.

The European Commission's proposal for plant reproductive material law, also known as the "seed regulation", was voted down by Parliament on Tuesday.

The union said there has been a missed opportunity to help increase the resilience of UK arable farmers in the face of climate change and improve their ability to compete internationally.

MEPs failed to support calls to adopt a number of key and pragmatic amendments to essential areas of concern, such as the implications for the arable and ornamentals sector.

Following the Commission's refusal to withdraw its draft text and table an improved one, Parliament closed the first reading.

"Today's vote shows the depth of Parliament's dissatisfaction with the Commission's proposal, which failed to meets its core objectives such as simplifying the rules and promoting innovation. It also prompted many concerns among MEPs, for instance about merging 12 directives into a single directly-applicable regulation with no leeway for member states to tailor new rules to their needs", said Agriculture Committee chair Paolo De Castro (S&D, IT).

"As MEPs, who co-legislate with the Council, we want to take our full responsibility for this legislation. For this reason we cannot decide in a hasty manner on this proposal, which is crucial for many growers' associations, companies and citizens. The high number of 'delegated acts' would give Commission excessively wide powers over certain issues in areas which, due to their sensitivity, should be defined in the legal text", explained rapporteur Sergio Paolo Francesco Silvestris (EPP, IT).

"We therefore regret that Commission has declined to withdraw this widely-disputed text and come up with a better one. It is clear that the draft new rules must be redesigned to better respect different situations in different member states and bring about real improvements for all producers, consumers and the environment. We hope member states will be strong enough to follow Parliament's position and reject this unsatisfactory proposal", added Mr. De Castro.

Andrew Watts, NFU combinable crops board chairman, said: "It is disappointing that the original aims of simplification and modernisation of the current Seeds Marketing Legislation have been forgotten. The debate seems to have been hijacked by an often factually incorrect media campaign that has got in the way of real progress.

"This review had been viewed by farmers in England and Wales as an opportunity to bring seeds regulation into the 21st century. We have seen the impact of the changing climate on seed availability over the past two years and the European Parliament had an opportunity here to ensure far greater flexibility in the sourcing of seeds on farm, to help guard against shortages but it has not done so.

"The NFU has also pushed for recognition for contract-farmers who have been, and will now continue to be, penalised by archaic legislation that has failed to recognise the necessary changing business structures within the arable sector by increasing the level of legislative burden on-farm.

"The Parliament's decision is highly unsatisfactory. I now call on the Commission and Council of Ministers to fully engage with industry and seriously consider their amendments, ensuring the file moves forwards to achieve its original aims."

Since the Commission refused to withdraw its proposal after Parliament rejected it, MEPs finalised the first reading and sent their position to the Council.

If the Council supports Parliament's rejection, then the legislation process will end. Alternatively, the Council could amend the original Commission's proposal. If it does so, then Parliament could either reject the Council's amendments at the second reading - and thus kill the legislative proposal for good - or it could start negotiations with the Council on the final wording of the new seed legislation.

Download

No comments posted yet. Be the first to post a comment
Display name

Please enter your name

Email (optional)
Comment

Please enter your comment

Post Comment


Your comment submitted successfully.Please wait for admin approval.

Some error on your process.Please try one more time.