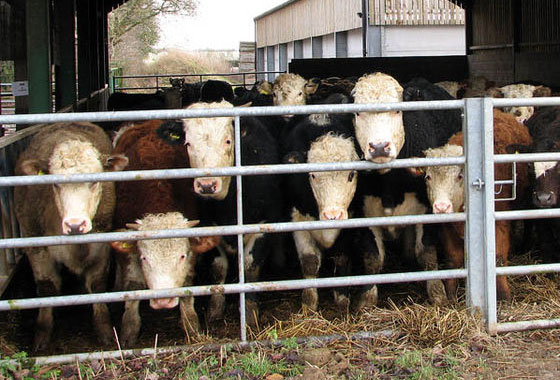 The National Farmers' Union is using Pembrokeshire County Show to remind farmers of impending changes to rules on Bovine TB which will come into effect after 30 September 2014.
From 1 October, cattle moving between premises within a SOA will need to have had a negative TB pre-movement test before they are moved. However, following NFU Cymru lobbying, cattle keepers who already possess a SOA will now be able to apply for an Interim Land Association Management (ILAM) agreement.
An ILAM agreement will allow cattle to be moved between premises within the ILAM without needing to have had a TB pre-movement test. There will be a number of criteria which will apply to the granting of an ILAM, the main one being that the boundary of land in the destination premises must be within 10 miles of the boundary of the main farm premises. To apply for an ILAM farmers will need to contact their own private vet and they should also contact the Animal Health and Veterinary Laboratories Agency (AHVLA) to obtain an application form which will need to be submitted to AHVLA before 30 September.
Commenting on the proposed changes, Pembrokeshire dairy farmer and NFU Cymru President Stephen James said, "I'm concerned about the potential implications of these changes to Bovine TB policy for farmers who manage movements of cattle between blocks of land under their management and control.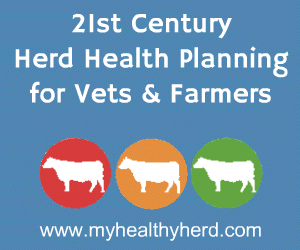 "It's clear that the Welsh Government hasn't fully considered the practical implications for cattle keepers as a result of implementing these changes and I fear that these changes will only serve to add financial costs and complexity whilst at the same time add to the bureaucracy and red tape for many farmers."
Mr James added, "I'm particularly concerned for those farmers who keep cattle on rented summer grazing land where there may be a lack of suitable and safe cattle handling facilities to carry out TB tests.
"For some farmers in this situation it may be prudent to return cattle to the main farm holding before the end of September in order to avoid the new requirements to pre-movement test which will now come into effect from 1 October. However, I also appreciate that this may not be a suitable solution in all cases and would urge the Welsh Government to take a pragmatic and common sense approach to requests from farmers to post movement test cattle that are returned from summer grazing after 1 October and placed in suitable isolation facilities on farm. This would present a practical solution which would significantly reduce the health and safety hazards of testing cattle in unsuitable or unsafe locations."
"NFU Cymru has consistently called for simplification to the current system of livestock movement reporting and recording, as per the recommendations put forward to Welsh Government by Gareth Williams in his Working Smarter programme report aimed at reducing bureaucracy and regulation in agriculture, which was published in January 2012.
"Whilst we can welcome Welsh Government's commitment to deliver on these recommendations, we cannot agree with fast tracking the removal of TB pre-movement testing exemptions within SOAs when the implementation of the full package of simplification measures recommended within the Working Smarter report still seems to be some distance away from being delivered."
Comments
No comments posted yet. Be the first to post a comment