David Sheppard, Gleadell's Managing Director, comments on the wheat market.
WHEAT
USDA raises global 2013/14 wheat production/stocks. US corn yield is higher than expected, global stocks also increase.
- Strategie Grains raises EU-28 soft wheat crop higher by 1.3mln mt, to 135.5mln mt, trimming corn production by 1.7mln mt to 64mln mt.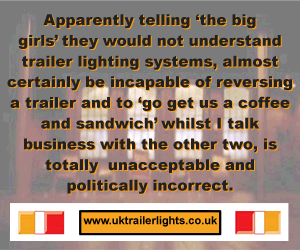 - China has produced a record 2013 corn output. This may curb imports due to higher production/lower growth in consumption.
- Egypt's grain authority (GASC) purchases 295,000t for November shipment. Romanian/Ukrainian/Russian origin – French values $10/t above CIF prices.
- Ukraine's 2013 grain crop could hit a record 56mln mt, mainly due to increased corn production.
- French farm ministry raises 2013 soft wheat crop to 37mln t. Non-EU wheat exports seen at 11mln t – it needs Egypt.
- Australia cuts forecast of wheat crop to 24.5mln t, after dry weather across key growing states but still expects a bumper crop.
- Brazilian government reduces 2013 wheat crop, which may fall further on frost damage – expands duty-free import quota.
- Iran needs to import 7.5mln t of wheat in 2013/14 – this is 3 mln mt higher than trade estimates. The release of a bearish USDA grains report produced the obvious market reaction, pulling prices lower. Traders had been expecting that recent weather concerns and declining crop ratings would trim US yield projections and inventories.
However, higher yield, crop and stocks numbers put the market back on the defensive, only to slightly recover off the lows as signs of profit-taking and corn/wheat price spreading surfaced.
EU markets are virtually unchanged on the week, both in € and US$ terms. The recent Egyptian tenders again were a Black Sea/Romanian affair, with French offers still $10/t above traded levels.
The increase in the French crop to 37mln t is a growing concern, as more non-EU wheat exports will be required and at present there seems enough non-EU supplies to meet importers' requirements.
However, EU exports continue their strong pace this season, with 715,000t of export licenses granted this week, bringing the season- to-date figure to 5.2mln t, compared with just 2.5mln t last season.
The UK harvest continues to make progress, with large improvements on the poor quality 2012 crop. Farmers have seen a sharp recovery in the quality of their wheat, and while the extra yield is a benefit, they may struggle to reap much of a premium given the overall quality of the crop.
In summary, markets remain in a downward trend. Although USDA again raised a few questions, and assuming 'normal' weather in the southern hemisphere, it appears there are plentiful supplies of corn and wheat around the globe. With yesterday's numbers producing little long-term support to corn, it remains difficult to envisage a sustained or significant rally in wheat prices.
Jonathan Lane, Gleadell's Trading Manager, comments on the OSR market
- This week USDA released its September report and the soybean yield was cut to 41.2 bu/acre which reduced US production by around 3mln mt. This was in line with market expectations and was supportive for beans. The market is currently focused on US soybeans as the next big crop but it's worth noting that USDA raised global oilseeds production by 2mln mt with Brazil bean production projected to increase by 3mlm mt.
- In Europe the physical market remains quiet with a lack of farmer selling. The crushers remain covered with Black Sea seed and we are now also seeing Australian seed offered into the EU. The UK physical market is also slow with little coming forward from farm, the inter-merchant trade is dominated by short covering and currently UK seed doesn't calculate into export markets with the delivered homes offering better value for sellers.
- Sterling remains firm against the euro with positive economic data being released in the UK. This is decreasing domestic prices.
Comments
No comments posted yet. Be the first to post a comment