Farmers Urged to Prepare for New Buildings Legislation
Farmers planning new buildings on their land must ensure they are CE marked – or risk finding themselves with no insurance cover should the structure collapse.
Landowners have until the end of June 2014 to prepare for the changes, which will make supplying non-CE-marked frames for the construction of a building a criminal offence.
Leading agricultural solicitor David Kirwan, from Kirwans law firm, is warning that, because insurance companies will be unlikely to pay out in cases of damage to the building or its contents where non-CE-marked frames have been supplied, unwitting farmers could end up paying the cost.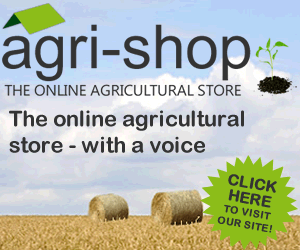 Mr Kirwan said: "Farmers are already painfully aware of the problems that extreme winters can bring, and that was brought home to them in the winter of 2010-11, when thousands of farm buildings collapsed across the UK. Reports have since revealed that a number of these problems were caused by faults in the buildings themselves.
"As a result, the industry has amended its building guidelines to ensure that agricultural structures meet European design standards. The move means that, from July 1 next year, CE markings must be used for fabricated structural steelwork."
Mr Kirwan is now urging farmers to use a qualified manufacturer – preferably a member of the Rural and Industrial Design and Building Association (RIDBA) – in order to ensure their structure is up to standard, as well as checking that all paperwork relating to the building carries the CE mark.
"Although the introduction of these new measures may be both inconvenient and costly, as the price of these buildings is likely to go up as a result, in the long term it should mean not only that farmers end up with a better quality building, but also that they won't be faced with crippling financial consequences should disaster strike."
Comments
09-10-2013 13:51 PM
| Posted by Roger
Surely the best approach would be to use a qualified engineer. The issues of snow load is one that may be more complex than a simple supplier would be able to deal with as it is a function of location, size, elevation and the buildings around the farm building. visit the IStructE website and you can find an engineer there.