Farmers urged to take advantage of increasing incomes
Farmers urged to take advantage of increasing incomes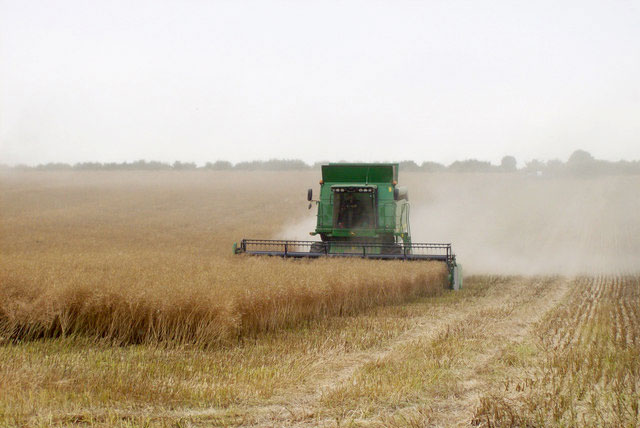 Farmers and growers are being urged to take advantage of recently announced increases in farm incomes, according to agricultural accountants.
Farm incomes increased by 13% during 2013, marking a substantial recovery for the agricultural sector following the extremely wet weather of the previous year.
Defra figures reveal total income increased by £631 million to £5.46 billion – meaning income is just 0.7% lower than it was in 2011 after inflation has been taken into account.
A falling number of farm workers mean individual incomes also rose to £28,426 – an increase of 15% compared to 2012 and a rise of 0.6%.
According to Defra, a rise in output helped
fuel
this rise in earnings.
Output from crops increased by 3.7% (£334 million) to £9.2 billion, with the main driver an increase in potato prices of 22%.
In the livestock sector, poultry output increased by £250 million, the pig sector rose by £141 million, while the dairy industry increased income by £505 million in total output of £4.2 billion
Paul Laird, partner at The Fish Partnership in High Wycombe, welcomed the news and urged farmers to consider investing in their businesses.
He said: "In the wake of this good news farmers should consider making sensible financial decisions to ensure they businesses are protected against any future loss of income.
"Farmers may also want to consider investing in plant and machinery – utilising capital allowances which offer tax relief on infrastructure spending.
"The Government recently doubled the Annual Investment Allowance (AIA) from £250,000 to £500,000. AIA offers tax relief at 100 per cent on qualifying expenditure in year of purchase.
"Farmers and agricultural businesses can now deduct up £500,000 from taxable profits.
"If farmers are considering making capital investments in plant and machinery, we would urge them to contact a specialist agricultural accountant to see how they can fully benefit."
Download


No comments posted yet. Be the first to post a comment