11-09-2013 02:58 AM
| News
Farmers present at a recent Brecon and Radnor NFU Cymru county meeting enforced their view that farming businesses must remain viable or the wider rural economy will suffer the consequences.
Following the launch of the Welsh Government consultation on the future direction of direct payments, farmers within the county of Brecon and Radnor have called upon Ministers to acknowledge the important role they play in terms of supporting the wider rural economy.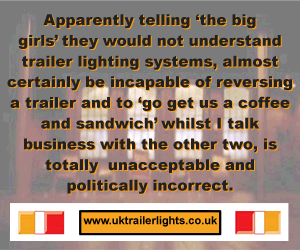 Brecon and Radnor NFU Cymru County Chairman, Glasnant Morgan said, "As farmers, we deal with a large number of businesses on a regular or occasional basis, such as agricultural merchants, vets, local builders, accountants and our livestock market to name but a few. We also recognise that what we produce is used by others as a raw material for their business to which they can add value and hopefully prosper, whether that is the local pub using one of our lambs on its menu or a major processor using PGI status to help find and sell into a new export market. But how often have we stopped and thought of how much we spend annually in our locality? What value is added to our primary produce? Or how much that person walking on our footpaths and admiring our countryside spent whilst in Wales?
"Agriculture directly contributes £217 million to the Welsh economy GVA (Gross Value Added) and is a primary source of product for the Welsh food and drinks sector worth £2.8bn. Farming directly employs 4.4 per cent of the Welsh working population and a further 17 per cent are involved in the food and drinks sector. The total land surface of Wales is nearly 2.1 million hectares, of which over 80 per cent is devoted to agriculture. From these figures, it is clear to me that a healthy and prosperous farming base delivers results not just for our industry but for the wider economy of Wales."
Members present at the meeting held in Builth Wells highlighted the importance of Pillar one payments to underpinning the Welsh food industry with regards to the current Welsh Government (WG) CAP consultation, that considers how WG will implement the CAP in Wales and manage the move away from an historic to an area based payment system.
Morgan concluded, "It is absolutely vital that the Minister should implement a system that minimises redistribution as much as possible between farming businesses, sectors and areas of Wales. Ahead of the Minister making his final decision we would urge him to ensure that his officials explore every avenue possible and continue with extensive modelling and analysis to ensure that this aim is achieved."
Comments
No comments posted yet. Be the first to post a comment