Farmers will be the main losers of pollinator strategy NFU warns
Farmers 'will be the main losers' of pollinator strategy, NFU warns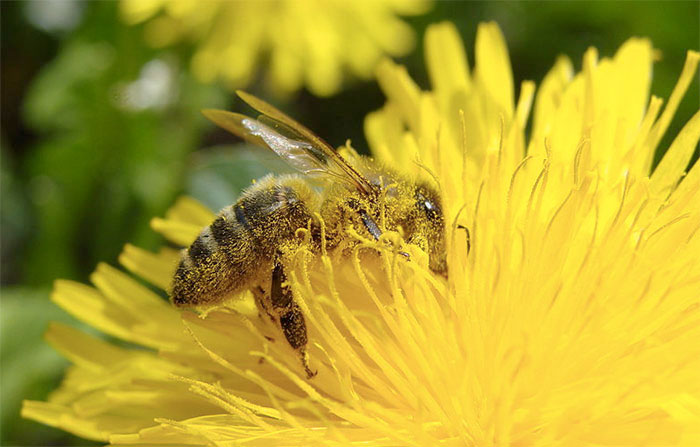 The NFU has strongly disagreed with the new Environment Audit Committee report on the National Pollinator Strategy which has called for a refocus to deliver a precautionary, hazard-based approach to pesticide use to help protect bees.

NFU Vice President Guy Smith stressed that farmers above all were concerned with and understood the need to protect bees, whose pollination activity is worth £510million to agriculture and horticulture.

Mr Smith said: "Farmers need crop protection materials to grow crops and if they stop growing pollen rich crops such as oilseed rape then bees will be one of the main losers.

"The NFU believes that the National Pollinator Strategy needs to continue to focus on evidence-based actions that will deliver real benefits for bees, particularly to provide more of the food and habitat they need and not be drawn into promoting ineffective approaches, regardless of their apparent popularity. It is not the role of the National Pollinator Strategy to deliver a precautionary hazard-based approach to pesticide use."

NFU lead on bee health Dr Chris Hartfield said: "Focusing attention on the use of neonicotinoids is a simplistic take on what is a hugely complex issue. If this approach is followed it will fail to help our bees and other pollinators by continuing to ignore the evidence we have. The evidence shows that while pollinator diversity has declined significantly since the 1950s, this decline has slowed in the last two decades. In fact, the diversity of our solitary bees (which make-up around 90 per cent of our bee species), has increased significantly since 1990.

"Neonicotinoid insecticides were introduced to the UK in 1994, so the main declines in pollinator diversity pre-date neonicotinoids by some decades. Furthermore, a recent scientific review has shown clearly that there is currently no evidence that pollinators, foraging naturally in and around treated crops, are picking-up doses of neonicotinoids that are causing harmful impacts on their populations.

"Farmers and growers use crop protection products in order to produce food and plants of the right quality and quantity. They remain vital to modern, sustainable farming systems."

Chair of the Committee, Joan Walley MP, said: "When it comes to research on pesticides, Defra is content to let the manufacturers fund the work. This testifies to a loss of environmental protection capacity in the Department responsible for it. If the research is to command public confidence, independent controls need to be maintained at every step. Unlike other research funded by pesticide companies, these studies also need to be peer-reviewed and published in full."

The Environmental Audit Committee has examined the draft National Pollinator Strategy released for consultation in March 2014. The goal of the Strategy is to safeguard pollinators and their essential role in ecosystems. To that end, it incorporates a programme of research to address the 'patchy' evidence picture on what affects pollinator numbers.

Joan Walley MP added: "The Government's planned national pollinator monitoring framework will help provide a baseline picture as a starting point for new pollinator-friendly action. I'm pleased to see that the Strategy encourages the public to get involved. That will be the best way of ensuring politicians don't lose momentum in this vitally important area."

Download

No comments posted yet. Be the first to post a comment
Display name

Please enter your name

Email
(optional)
Comment

Please enter your comment

Post Comment


Your comment submitted successfully.Please wait for admin approval.

Some error on your process.Please try one more time.