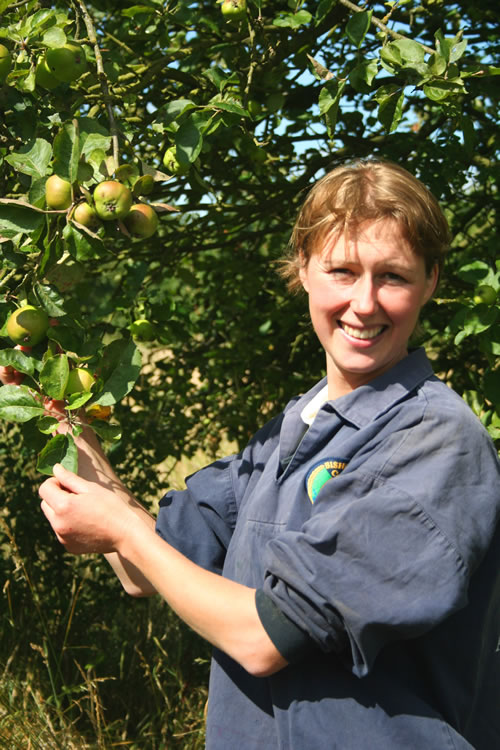 Emma Bradley
The winner of this year's Wilkinson Environment Awards for Nottinghamshire is Emma Bradley from Sturton-le-Steeple near Retford. Emma, who farms with her father, impressed the judges with her wide ranging knowledge and enthusiasm for farming and wildlife on the mixed arable and sheep farm. The competition, which is sponsored by Nottinghamshire-based home and garden retailer Wilkinson, is now in its eighth year.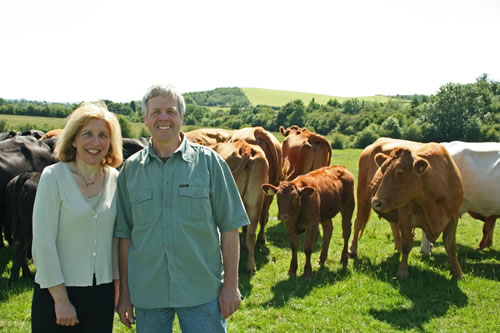 Paul, Diana Redgate
Woodland Farm beat large farm category winner Oxton Estate and small farm Willey Wood Farm, Moorgreen to the overall prize of £5000; each category winner earns £2000. The fourth finalist and runner up is W Jackson and Sons' Hill Farm, Carlton on Trent.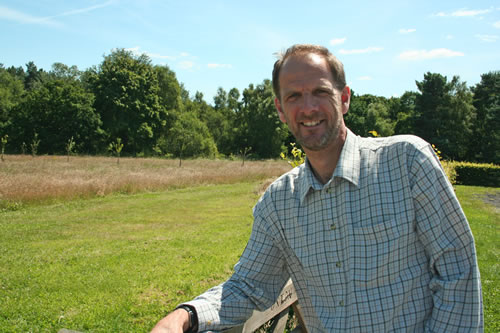 Ian Johnson
Emma Bradley said: "We were so pleased to win the Wilkinson Award, this year. Our philosophy at Woodland Farm is to ensure that that farm's key features and its wildlife are here for future generations and we try and ensure that our farming practices work in tandem with conservation and compliment each other. Each year we try to add a new environmental feature, like a pond, or enhance an existing one, like the old orchard that we're gradually renovating. The first prize money will go towards the orchard project and other habitat schemes on the farm: lucky wildlife!"
NFU's judge for this year's competition, senior policy adviser, Simon Fisher said: "When we visited Emma's farm the overriding impression we gained was one of care and commitment to the environment.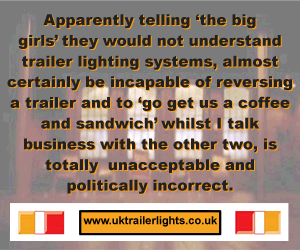 "We were impressed that Emma's vision for Woodland Farm encompassed a sustainable farming enterprise within the biodiverse environment she has created: all in all, she is a deserved winner of this year's Wilkinson Nottinghamshire Environment Award."
The large farm category award goes to Oxton Estate, managed by Ian Johnson. Oxton, which extends to1300 hectares includes an on-farm composting enterprise, a green burial site, an Iron Age fort and a delightful wooded landscape laid out in the battle positions of Waterloo. New rights of way and open access areas have been created for the local community. The judges were impressed by the estate's commitment to conservation which showed a great amount of care and the intelligent integration of farming with wildlife habitat management.
Paul and Diana Redgate's Willey Wood Farm at Moorgreen is the small farm category winner. Since the family left dairy farming, the main enterprises are organic South Devon beef and Shropshire Down lamb production for sale through a local farm shop. The move to organic production nearly ten years ago and a successful bid to join the Environmental Stewardship Higher Level Scheme means that the Redgates', in their own words, "aim to re-awaken other species which have been farmed into dormancy". Their enthusiasm and delight in their natural neighbours, particularly the brood of four barn owl chicks, impressed the judges.
Simon Fisher continued: "This year's competition was very close; all the judges were impressed by the levels of commitment shown by these Nottinghamshire farmers to conserving wildlife in the farmed landscape."
Comments
No comments posted yet. Be the first to post a comment