With rising food demand and pressure on resources challenging farmers to 'produce more with less', knowledge and skills are vital.
This is the focus of an industry-wide drive to develop a collaborative skills strategy, starting with a consultation process that opens today and runs till mid-September. The strategy is then expected to be launched at a Westminster Skills Summit, with ministerial backing, in November.
Accepting the call made by the recently published Future of Farming review, for AHDB to champion 'the benefits of skills development and professionalism across the industry', the levy board has taken the lead on producing the new skills strategy for UK agriculture and horticulture.
The industry's response to the draft skills strategy will be considered by the cross-industry management group of the AgriSkills Forum, chaired by Lantra Council Member and National Pig Association Chair Richard Longthorp, in late-September. The planned November strategy launch will feature official support from key stakeholders, including AHDB. A number of strategy sector skills champions will also be announced at the Skills Summit.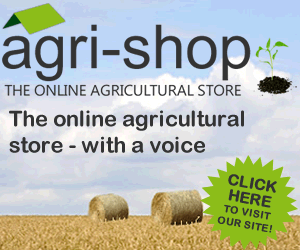 "As an industry-funded levy board and independent organisation with no commercial affiliation, AHDB is well placed to bring the industry together to work on the complex arena of skills," said Richard Longthorp.
"We need their leadership to help move the skills agenda forward for our industry, building on initiatives where industry and skills providers are already working well in partnership. A strategy will give all of us working in the industry a shared vision and future pathway, something we can all get behind without requiring stakeholders to lose ownership or control of their own, much valued skills initiatives."
AHDB Chief Executive Tom Taylor commented: "The consultation document builds on the 2010 AgriSkills Forum Strategy – 'Towards a New Professionalism' - and the recently launched government Agri-Tech Strategy. We need to work with others that are developing aspects of the five streams of work."
Comments
No comments posted yet. Be the first to post a comment