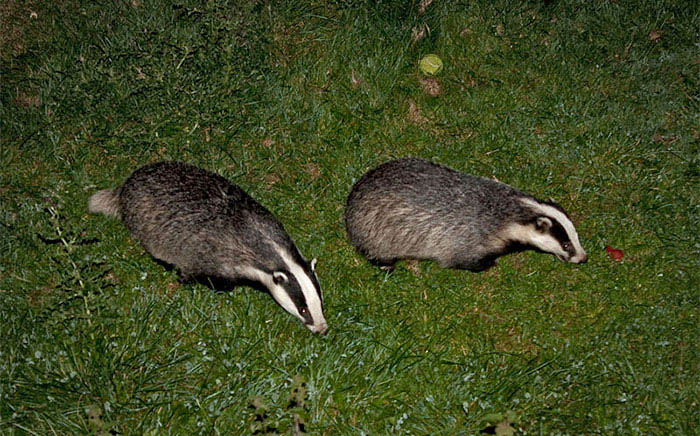 The Country Land and Business Association has welcomed Environment Secretary Owen Paterson's commitment to the badger cull extension as the pilot programme in Somerset finished.
Paterson said the Somerset cull had managed to eliminate three-fifths of badgers in Somerset area making a major and effective contribution to the fight against bovine TB in the county. He added that applications for a short time extension had been received by Natural England for Somerset and Gloucestershire.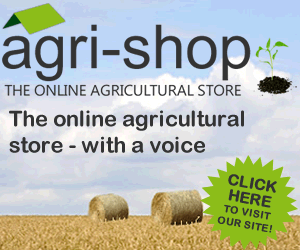 CLA Deputy President Henry Robinson said: "The cull has proved challenging and badger numbers were far lower than expected, but progress is clearly being made in a safe, humane and effective way.
"Mr Paterson's commitment to completely eliminating bovine TB cannot be doubted.
"The progress that has been made is an important first step in the 25-year action plan to rid England of this terrible disease which led to 38,000 cattle being slaughtered in Britain in 2012.
"It is absolutely right that time extensions are being considered for both Somerset and Gloucestershire. Government and farming are working together to start to put an end to an appalling disease that we cannot afford to ignore."
In a ministerial statement to the House of Commons Defra Minister Owen Paterson also confirmed that more extensive and timely hair-trapping had been completed, showing that badger population numbers were lower than previously estimated for both areas. He also advised that Natural England had received an application to extend the licence for Somerset though a decision on this had not yet been taken. An application for Gloucestershire was also expected.
NFU President Peter Kendall said he understood that the companies managing the two pilot areas had gone to great lengths to ensure the operations had been carried out safely and humanely and he welcomed Owen Paterson's recognition of the work that had been carried out.
"After the Secretary of State's comments today on the progress that has been made, I want to thank those involved in carrying out what is a very important first step on the long road towards eradicating TB in cattle, in badgers and from our countryside," said Mr Kendall. "Safety and humaneness are two really important tests.
"I am also pleased to hear confirmation from the government chief vet that the current cull operations in Somerset to date will deliver disease reduction as part of a four-year plan.
"I understand that the company carrying out the cull in Somerset has applied to Natural England to extend the culling period to enhance its disease control. They made this application towards the end of the six-week pilot cull and I understand that a decision will be taken this week whether to extend the licence.
"The knowledge learned from these two badger cull pilot areas will be invaluable in helping to deliver future roll out of badger control operations in areas where the incidence of TB is rife.
"Our absolute focus, and that of everyone involved, is disease control. More than 38,000 cattle were slaughtered in Great Britain in 2012 because of bovine TB. These badger cull pilots are a very important first step in what is a 25-year strategy to eradicate this terrible and infectious disease," said Mr Kendall.
Current indications suggest that the pilot has been safe, humane and effective in delivering a reduction in the badger population of just under 60 per cent. The Chief Veterinary Officer has advised that this reduction will deliver clear disease benefits as part of a four year cull.
Natural England is currently considering an application from the cull company for a short extension of two to three weeks so as to maximise the disease control benefits achieved in this first year. We expect Natural England to make a decision on the application to extend the application in the next few days. The advice of the Chief Veterinary Officer is that further increasing the number of badgers culled would improve those benefits even further and enable them to accrue earlier.
Immediately prior to the start of the two pilots, extensive hair trapping took place in both areas to provide a robust and up to date estimate of the badger population within the two cull areas. The results of this latest hair-trapping exercise show that the estimated number of badgers is significantly fewer in both areas compared to last summer when the last hair-trapping was done. In Somerset the latest population estimate is 1,450 compared to 2,400 last year, and in Gloucestershire 2,350 compared to 3,400.
"Bovine TB is spreading across England and devastating our cattle and dairy industries. Over 28,000 cattle were slaughtered in England in 2012 due to bovine TB, and the disease is continuing to spread across England. New herd incidents in Great Britain have risen from 1,075 in 1996 to 5,171 in 2012. In 2012, 6,919 herds were under restrictions due to bovine TB," said Defra.
"On 27 August the National Farmers Union announced that pilot badger culls have started to help bring bovine TB under control. These culls have been carried out in Gloucestershire and Somerset, which are TB hotspot areas, by trained professionals. The Somerset cull has now ended; an application has been submitted by the company for a short extension."
Comments
10-10-2013 20:34 PM
| Posted by notfarming
Farmers will never be viewed the same again. Farmers against the public...who buys your produce?? one looser. So sad.
15-10-2013 09:54 AM
| Posted by Justin Thyme
Do we really want to farm in a way that involves killing our indigenous wildlife?! For 25 more years?! Owen Paterson is a 'wicked' man, totally ignoring scientific evidence that says culling could potentially increase Btb. He has made no attempt to save lives by allowing vaccination of cattle or badgers. He can only think of the export market, which won't allow Btb vaccinated animals.
It is also obvious that he wants to clear the land of 'protected' badgers so that he can implement more zealot type factory farms.