Calum Findlay, Gleadell's fertiliser manager, comments on fertiliser markets:
Nitrogen
The Indian purchase tender announcement has been the main focus of the urea market this week. Awards were finalised and 1,190,000mt have been booked in principle but, apart from the US buying, buyers elsewhere have been absent from the market, awaiting a clearer picture on market direction now the tender is closed.
Continued US demand has caused the spread between granular and prilled urea to widen as July/Aug arrivals are required to allow sufficient time for internal distributions prior to the river system closing in mid-October.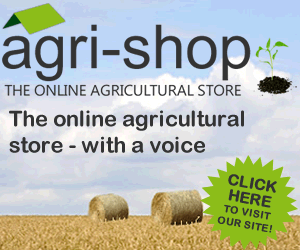 In Europe and the UK, there is still much uncertainty with minimal demand and it would appear that anyone who can wait is doing so. Brazil may enter the market shortly. However, apart from this news, there does not seem to be much to support the market at these levels going forwards.
Ammonium Nitrate
The Ammonium nitrate market remains stable globally. AN offers have eased due to cheaper 'one-off' sales in the Black Sea. However, CAN prices have increased in line with expectations, and distributors have started pre-stocking in anticipation that activity is likely to increase over the next few weeks as market confidence improves.
Phosphates
Pakistan and India bought significant quantities of Australian DAP. Together with demand in Central and Latin America, these sales are likely to keep the international market ticking over.
Nevertheless, the weather is casting a darkening shadow across the major markets. The on-going drought affecting the US Midwest could significantly reduce crop yields and the demand for fertiliser for the fall application.
Potash
The surge in grain prices has lifted the global potash market this week and, although a further rally is unlikely as levels are high, there is speculation that the influence of contract negotiations in China may be settled at a premium to the last quarter price.
In Europe, distributors have started collecting potash since the corn rally, as corn prices globally has improved buying confidence.
Comments
No comments posted yet. Be the first to post a comment