08-04-2006 00:00 AM
| News
On the 3 April 2006 at Salisbury Magistrates' Court, Growing Success Organics Ltd and a director of the company, Stanley Mernagh, were each convicted of two offences relating to the illegal supply of two unapproved pesticide products.
The charges in this case arose following information that 'Growing Success Squirrel Stop' and 'Growing Success Hormone Rooting Gel' were being supplied by the company without an appropriate approval.
Growing Success Organics Ltd of Wessex House, Hill Top Business Park, Salisbury, had previously been informed by the Pesticide Safety Directorate (PSD) that an approval was required for these products, but the defendant continued to supply them without an approval until enforcement action was undertaken.
Two charges each were heard against the company and the director Stanley Mernagh under the Control of Pesticides Regulations (COPR) 1986. Growing Success Organics Ltd and the director of the company pleaded guilty, and were fined a total of £4,000 and the company was ordered to pay £9,760 costs.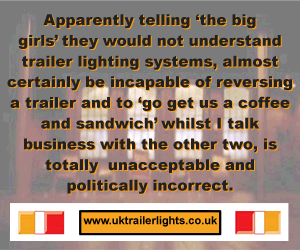 PSD is happy to assist applicants in understanding the process involved in obtaining an approval or in advising whether a product requires approval. However, where it is in the public interest and we have evidence of illegal sale, supply, storage, advertisement or use of unapproved products, we will not hesitate to prosecute.
Comments
No comments posted yet. Be the first to post a comment