First Milk confirms the payment of its year-end, return on investment, to members.
A strong performance over the last six months of the financial year has enabled First Milk to announce a further 3% return on capital for its members.
In October 2013 we increased the return to 5%, so for this year the total return to our members on their investment will be 8%.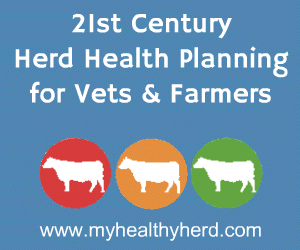 In addition to the above payment, the First Milk Board will pay a 5% return on members' preference shares.
These combined payments will see an average 1 million litre member receive £1200 in May. So together with the payment already made in October 2013, this will be equivalent to 0.25ppl of additional payments on top of the milk price for the year 2013-14.
Chairman Jim Paice commented: "First Milk is on its strongest footing for many years.
"Our strategic partnership with Adams Foods is now up and running. This not only provides a secure home for our cheddar in the UK, but importantly means that we can refocus our efforts onto areas such as exports and our newer added value products such as Lake District Quark.
"We are also investing in all our sites to increase capacity and reduce production costs, as well as meeting the requirements of our customers.
"As a Board we are excited about the prospects for both our industry and our business."
Comments
No comments posted yet. Be the first to post a comment