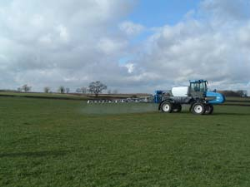 Sprays and Sprayers will be the first public showing for the new HARDI ALPHA VARITRACK self-propelled sprayer launched earlier this year.
The ALPHA VARITRACK is unique in that the VARITRACK hydraulic track width adjustment system enables the user to quickly and easily change track width whilst on the move, but most importantly without the need to subsequently re-align the wheel settings.
With standard tyres, using the cab mounted digital control, the track width can be steplessly adjusted over a 45cm range from 1.80m up to 2.25m. The ability to quickly change the track width will be an obvious benefit for contractors or farms where root crops are grown, but the system also offers the ability to provide greater stability on the road.
The ALPHA VARITRACK comes with the option of either a 2500 litre or 3000 litre tank and aluminium booms fitted with PENTANOZZLES in widths from 24m up to 32m. The booms have a three-way breakaway system and are mounted on a parallelogram linkage.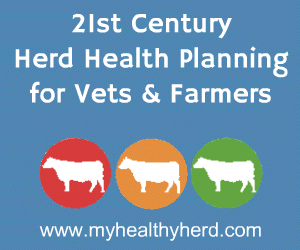 The ALPHA is powered by a 170hp Deutz engine and drive to the wheels is hydrostatically controlled using a joystick and five-way dashboard control.
Comments
No comments posted yet. Be the first to post a comment