"In a World market, influencing market price is difficult, particularly in the peak season for Welsh lamb." That was the opening message from Hybu Cig Cymru's Sion Aron Jones, when he addressed Meirionnydd NFU Cymru members recently to specifically discuss the disappointing trade in lightweight lambs this autumn.
Members present heard about the work of Hybu Cig Cymru (HCC) in the Italian and Spanish markets and in the Halal market in England. Sion also explained how there is also now a move away from whole carcasses to customers asking for specific cuts. This does require lambs with better conformation.
Trefor Hughes, Meirionnydd NFU Cymru County Chairman, a sheep farmer himself said, "Members have come to me with concerns about a 20p/liveweight kg, or more, price differential between lightweight and heavier lambs. This comes on top of the very expensive feed costs in the severe weather earlier this year and a smaller lamb crop generally from the Less Favoured Area farms.
"We asked HCC to continue to develop existing markets both in the UK and overseas, particularly targeting those that require light lambs and who value its unique flavour. We also asked that HCC work with retailers particularly in the last three months of the calendar year to develop a specific market for lightweight lambs and carry out in-store cooking demonstrations and promotional literature for them."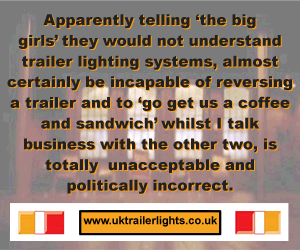 Hughes added, "The effect of the loss of Gaerwen Abattoir on the 2013 marketing season is clear to see with this loss of a major lamb buyer and processor. To add insult to injury, with it comes the loss of marketing levy as more lambs are now slaughtered over the border in England. With an estimated loss of income to HCC of at least £¼ million, the effect of this loss to the marketing budget is a blow. It is high time that this anomaly is addressed so that the levy on Welsh livestock stays in Wales. Such a sum would make an enormous difference to the quest of developing new markets for light lambs for example.
"Meirionnydd NFU Cymru members fully supported Anglesey Assembly Member Rhun ap Iorwerth's call for a feasibility study into the economical case for reopening an abattoir on the Gaerwen site. At county level we were pleased to see the reopening after many years of a small abattoir in Ffestiniog and wish it every success. Without modern slaughtering facilities we have no industry and we need the right mix of small, medium and large abattoirs and their associated processing facilities to meet different markets."
Comments
No comments posted yet. Be the first to post a comment