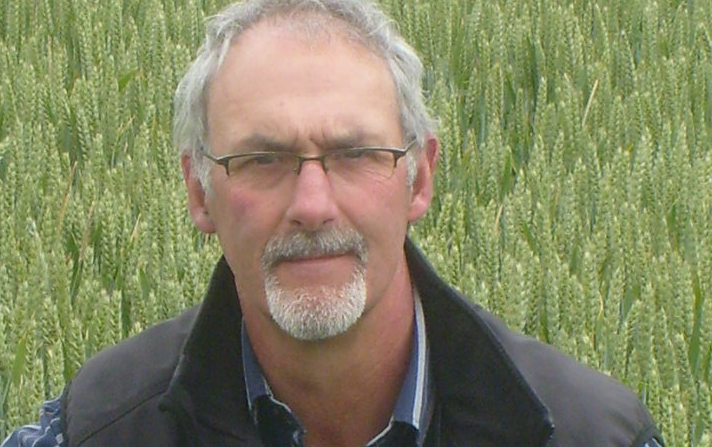 Dick Neale
Poor establishment and slow growth of winter-sown crops following the wet autumn and winter means growers will have to seriously focus on the need of manipulating tiller production this season.
"In many cases it will be worth doubling the modest spend with an early tillering and T0 treatments in order to manage yield potential" said Dick Neale, Hutchinsons technical manager.
"Poor tillering and shallow rooting will increase the impact of diseases such as septoria and mildew in particular, so getting in early with a preventative approach is key."
"While there's no sense in rushing onto waterlogged fields with the sprayer in February, we can't afford to sit back and wait. Growers often see the T0 as a disease control spray, and while there will be diseases present that need controlling, we've got to regard it as more of a plant protection treatment."
Neale advises to keep an extra close eye on crop development over the next few weeks to ensure accurate timing of treatments.
"While leaf growth is driven predominantly by temperature, growth stage development is determined by an in-built "clock" within the plant that reacts to day length. Growth stage 30 can be reached any time from 20 March, so growers need to be ready."
"Once crops get to GS 31, normally around the end of the first week in April, the 'clock' in the plant triggers it to go into stem extension and after that tillering stops and there is no chance of encouraging more fertile tillers."
"It is therefore vital to make the most of this relatively short window to encourage tillering and get closer to the minimum target of 400 ears/m2 by harvest for optimum yield. Once you've got the tillers you need the fungicide to protect them, but without the proper approach we may never get crops near where we want them to be."
Ahead of the main GS 30 spray, Neale suggests it may be worth going in with an early-tillering growth regulator application of a product such as Tempo or Moddus (trinexapac-ethyl), not for controlling stem height, but for manipulating the tillering process by inducing tiller buds to burst.
"Even low rates (c.50ml/ha) have a useful manipulative effect on tillering. Hormone stimulating zinc-ammonium complexes are also worth considering. It's all about managing the ratio of auxins and cytokinins in the plant. Timing of such treatments would be around 20 February."
Don't overlook nutrients
Ensuring crops have adequate, accessible, nutrition is vital in promoting tillering before the GS30 fungicide and it will be worth getting on early with a dose of nitrogen, phosphate and potash, Mr Neale says.
"Heavy rain on saturated soils will have washed a lot of soluble nutrients down the soil profile. They're not necessarily lost, but may be in the 30-60cm soil horizon rather than the top 30cm. For poorly rooted crops this will be out of reach, so growers need to get something to where the plant can access it."
Around 50kg/ha N, 25kg/ha P and 25kg/ha K applied at early tiller and again just prior to GS 30 should be sufficient, he says.
Sulphur will also be needed as this is highly water soluble, so growers may consider a NPK+S blend or compound fertiliser, he notes. The nitrogen will be going on anyway, just a little earlier than normal, the additional P & K is this seasons 'agronomic need," says Neale.
"The yield benefits from more tillers will far outweigh the cost."
Comments
No comments posted yet. Be the first to post a comment