The Minister for Natural Resources and Food, Alun Davies, has today launched a consultation document entitled: delivery growth: An action plan for the food and drinks industry 2014-2020.
The action plan comprises of two parts. It sets the proposed priorities for the food and drinks sector to the end of the decade and proposes a delivery plan for defined and measurable actions.
Ed Bailey, the President of NFU Cymru, commenting on the launch of the consultation document said, "In recent years NFU Cymru has been critical that we have seen too much strategy and not sufficient emphasis on delivery emanating from the Welsh Government in terms of developing the Welsh food and drinks sector. Clearly this document deserves our detailed consideration over the next couple of months but a cursory look at it suggests to me that our concerns have now been recognised. Priorities have now been identified and a delivery plan is proposed with measureable goals to ensure this important sector of the economy is on track to deliver significant growth by 2020.
"An increase in turnover of 30% is the target for the next seven years. If an integrated approach is adopted and if all facets of the business work together, we can make this happen. The quality of what we produce is evident today here at the Winter Fair but we must add more value and deliver further tangible growth in what is already an expanding sector of the Welsh economy."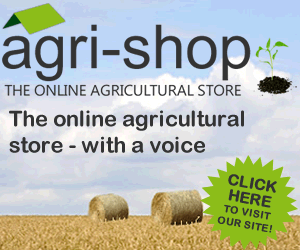 Comments
No comments posted yet. Be the first to post a comment