16-08-2013 02:41 AM
| News
William Powell AM, Welsh Liberal Democrat Spokesperson for Rural Affairs, has called on the Welsh Government to ensure that food production remains the central purpose of Welsh agriculture given the UK's declining self-sufficiency.
As has been flagged up by the National Farmers' Union, Wednesday 14th August marked the point in the year where the UK would have run out of food, were we wholly dependent on domestic produce. In total the UK produces 62% of its own food and presently imports about £37.6bn of food and drink from aboard.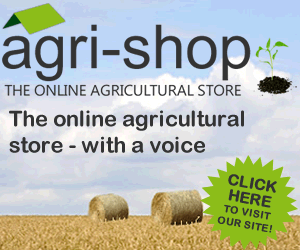 William Powell AM, Welsh Liberal Democrat for Mid and West Wales, said: "With increasing transport costs national food security is rapidly becoming as significant an issue as energy security.
"Wales has a proud tradition of producing some of the world's finest food and drink. This must not be jeopardised by skewed political priorities in Cardiff Bay. Whilst fully supporting the need for environmentally responsible farming, ensuring food security must have primacy in policy making.
"It is essential the food production remains the central purpose of Welsh agriculture as we enter the next round of European funding, and that our farmers are not put at a competitive disadvantaged in comparison to their European counterparts.
"It is the role of government to ensure that our farming communities are treated fairly, not over burdened by paperwork, and that Welsh consumers are alerted to the values of eating local produce when it is seasonably available.
"The UK's declining self-sufficiency rate should be a matter of great concern to us all. We must work to ensure that Wales enjoys a sustainable and affordable food network."
Radnorshire farmer and rural commentator David Hardwick added: "British farmers face exceptional winter costs that require maximum funding. As a farmer I look to governments to monitor exceptional costs, adverse climate change and to add in the constant cost of fuel purchases.
"The fuel taxes which farmers pay are sky high, leaving farmers in financial meltdown. With the recovery very uncertain we will very soon face another winter of unknown severity in a financially weakened state.
"It is very wrong to take money off Pillar One of the Single Farm Payment. This money should be paid in full plus inflation to counter input costs - otherwise food prices are set to soar, with all the devastating consequences that would ensue.''
Comments
No comments posted yet. Be the first to post a comment