British growers must take advantage of a growing food service sector to replace imported produce and spread some of the risks associated with supplying the retail sector, the NFU will say today.
Horticulture board chairman Sarah Dawson will outline how the fresh produce sector has been overly focused on the retail market, possibly at the expense of seeking out significant supply opportunities within restaurants, schools and hospitals – a sector worth £45billion to the British economy.
It comes as British horticulture faces pressure from an increase in imports and reduced self-sufficiency. Crops such as tomatoes, cucumbers, spring onions and mushrooms have been labelled as endangered by the NFU in its Catalyst for Change investigation, with Brussels sprouts, cauliflower, lettuce and leeks also being at-risk.
"The value of the food service sector is growing. This represents an enormous opportunity for British growers to tap into an expanding home market and, in doing so, spread some of the risk we experience by focusing so heavily on the retail sector," Dawson will tell delegates at the first Craft Guild of Chefs Universal Cookery and Food Festival today.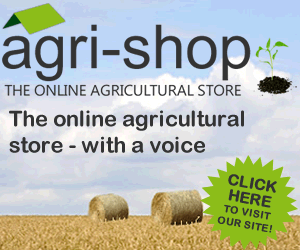 "Furthermore, by developing relationships with chefs and the food service sector, I believe there is huge potential to displace large volumes of imported produce. British growers - in certain parts of the country - could be encouraged to grow more of the exotic, niche ingredients that chefs want to use, but which are currently only available as imports.
Admitting that chefs wouldn't buy British simply out of patriotic duty, Mrs Dawson said: "We want you to buy British because of the quality of our food. Because of the high standards we have. Our farmers and growers invest huge amounts of time, effort and resource to produce food that complies with the strictest assurance standards that sets them apart from other global producers. The Red Tractor, now on £11billion of food bought each year, is a sign that points to those qualities."
Home grown food and farming is at the heart of the NFU's new campaign Farming Delivers for Britain, which highlights how the industry contributes to the economy, careers, environment, as well as responsibility for cleaner energy and animal welfare.
As part of the campaign, a new mobile website has also been launched – What's In Season - to give shoppers all the information they need while out-and-about on what British produce is available and when. The website is also a useful tool for chefs and restaurants to use in planning seasonal menus.
Comments
No comments posted yet. Be the first to post a comment