03-11-2005 00:00 AM
| News
TWO leading multiple retailers have put their weight behind the need for a sustainable British livestock sector.
Speaking at the Red Meat Industry Forum (RMIF) conference in London yesterday, both Tesco and Sainsbury's said they would take greater responsibility to make sure this happens.
The gauntlet was thrown down by Peter Barr, chairman of both the RMIF and the Meat and Livestock Commission (MLC) encouraging retailers to take on the challenge of developing a sustainable supply chain.
He said: "With size comes responsibility and that should mean the big retailers, together with their processors, have an obligation to assist their British livestock producers to ensure consumers can buy British Meat in years to come. Too many of our sheep, beef and pig farmers are not getting fair value.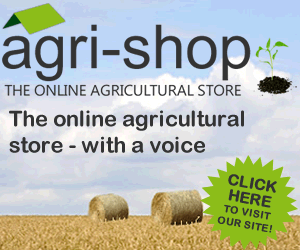 "The formula at the RMIF has been about supply chains working together. We have proved that by far the greatest margin improvement are achieved where whole supply chains work together
"Our experience also shows the strongest business in each chain needs to take the lead in this and assist the other businesses to make it happen."
Steve Murrells, Commercial Director, Fresh Produce, of Tesco and Karen Schenstrom, Director of Fresh Foods for Sainsbury's, agreed they needed to do more to reconnect with their red meat supply chains - specifically the farmers.
Both said they did want a sustainable British livestock industry and had to take greater responsibility for it.
The news was greeted warmly by MLC Director General Kevin Roberts who said: "This could be a turning point for the industry with all links in the supply chain accepting their responsibilities to make it work.
"We applaud the move and through the work of the RMIF we can help make this a reality. This will help boost the industry's confidence about the future."
Martin Lowcock, a beef producer from near Stokesley in North Yorkshire said: "As an everyday farmer I was delighted to hear the positive messages that were delivered by the retailers at the RMIF conference. They have come at a critical time for the industry.
"If we can now harness the commitment shown by the retailers to work more closely with us, I believe we could deliver some huge benefits for farmers, processors, retailers and consumers."
Comments
No comments posted yet. Be the first to post a comment