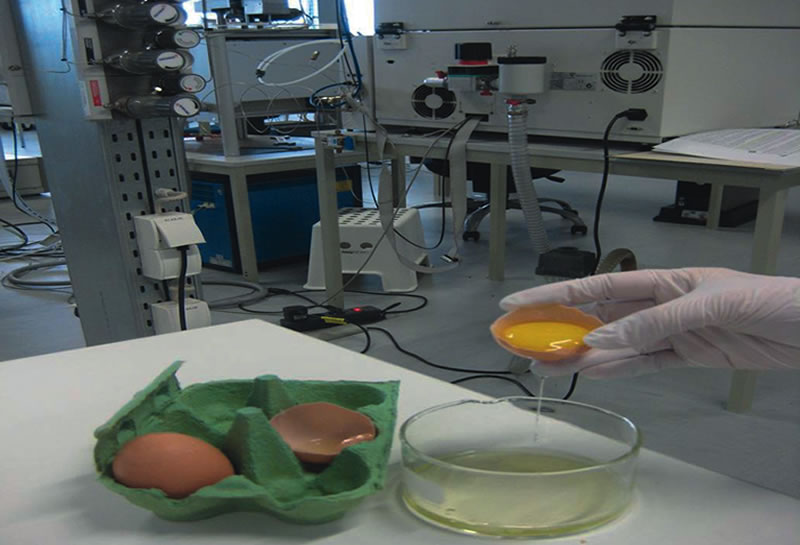 The British Free Range Egg Producers' Association (BFREPA) is on the verge of a deal with a testing company to uncover foreign eggs being sold as British.
Earlier this year the Ranger ran an article on Longhand Isotopes, a Yorkshire based company that said its testing could identify not only the country in which an egg had been produced but also the region within a country in which the egg originated. The company has already entered into an agreement with the British Pig Executive (BPEX) to check the authenticity of pork labeled as British, and only recently it successfully discovered that a pack of pork chops being sold as British by Tesco was most likely from the Netherlands.
Eggs could well be tested in the same way following any agreement between Longhand and BFREPA. Such an agreement would allow the testing company to substantially expand its database of UK egg production through access to eggs produced by BFREPA's members. "This could be of great benefit to British egg producers because our view is that there are eggs coming into this country and being sold as British. That is undermining British egg producers," said Robert Gooch, BFREPA's director of policy.
Longhand says that the test it uses enables the company to identify foreign eggs even in food products. The test is based on the fact that isotopes in drinking water are different from country to country and from region to region. Longhand says that the water drunk by the hen shows up in the egg it produces and using the egg in baked products makes no difference to the identifiable characteristics. "The atoms don't change. They are still measurable," said Longhand's managing director Roger Young when he explained the science behind the testing to the Ranger earlier this year.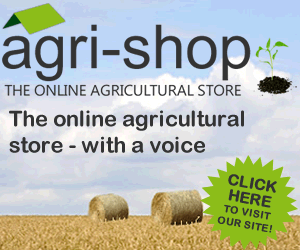 Food traceability became headline news when it was discovered that horse meat had been used as a substitute for beef in food products appearing on British supermarket shelves. In February the food traceability scandal spread to the European egg industry when German authorities launched an investigation into 150 farms suspected of selling eggs from overcrowded production units as organic. Roger Young told the Ranger that the test used by Longhand would be very effective in such circumstances because it could not only identify the country of origin of the egg but also whether or not it had been produced organically. "Organic eggs have a very different signature to other eggs," he said.
More recently Longhand proved its effectiveness when it was instrumental in uncovering mislabeled pork chops being sold as British. Testing showed that there was less than a one per cent chance that the chops, labeled with the Red Tractor logo, came from Britain. It showed that they may have come from the Netherlands.
Tesco said it was "extremely disappointed" to discover the chops probably came from a Dutch farm, not a British farm. "When we specify that we want British pork, we expect to be supplied with British pork. We have spoken with our supplier to make clear that this mistake is unacceptable."
On the technology involved in the testing, Tesco said, "We've recently trialed this new isotope testing and we are talking to BPEX about how we can develop this alongside our existing tests to bring even more rigour to our food testing programme."
Robert Gooch said he understood that Longhand already had data from some UK egg production units entered into its database and he believed that it had large organisations prepared to pay for an egg testing service to ensure traceability. He said he did not know whether they were retailers or large packers. "What I do know is that this can only be good for British egg producers because it will hopefully stop imported eggs being sold as British. We will be writing to BFREPA members to ask them to co-operate with Longhand. If they do not wish to be involved then that is their choice but the BFREPA council believes that the benefits for British free range egg producers are clear."
Under the terms of any agreement Longhand would visit each production site and select half a dozen eggs. The characteristics of those eggs would be analysed and stored in the company's database so that they could be used as a reference in any future testing done to ensure that eggs sold as British were in fact British. "The names of the individual producers are not going to be stored, so people should not be worried about that," said Robert, who said that the Longhand testing would not only be good for British production but also for regional egg production. "If eggs are being sold as Yorkshire eggs, for example, the test would show whether or not those eggs were produced in Yorkshire."
Robert said that by becoming involved in the Longhand database, BFREPA hoped to nudge Lion into adopting an egg testing programme, itself, to identify imported egg. When he spoke to the Ranger earlier this year, Roger Young said his company had encountered some reluctance from the UK egg industry. "I would have thought British farmers would welcome a test that enables us to identify eggs that are not British. It has taken us about seven years and cost us a million pounds in investment to get where we are now. If something is labeled British and it is not British, then that is a criminal offence. This test enables us to say whether the eggs are British or not," he said.
The BEIC told the Ranger. "We are working with another isotope company, Food Forensics, looking not only at geographical origin but to see whether you can use the technology, along with other tests, to determine whether an egg is free range or colony."
The Ranger has spoken to one free range egg producer who has already provided eggs for Longhand's database. He said, "If this enables us to identify foreign eggs coming in then that can only be a good thing. Farmers should have nothing to fear at all."
One of the people involved in collecting the eggs for the database told the Ranger that the producer had no involvement in choosing the eggs that were collected. The selection was made independently. Roger Young said that Longhand's independence was one of the strengths of its service. He said the testing was operated completely independently of anyone in the industry, ensuring that the results could be viewed with confidence.
As part of any agreement with Longhand, BFREPA is hoping to negotiate free testing for the association in return for helping the company to build its database. This would enable BFREPA to carry out its own tests on suspicious eggs or conduct random testing to ensure that eggs being marketed as British are being produced in this country.
Comments
No comments posted yet. Be the first to post a comment